Fuelling the content pipeline and building deep consumer connections
Experiential marketing is no longer simply a campaign add-on.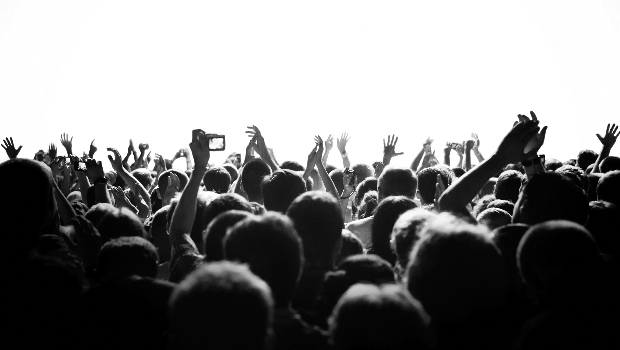 The rise and evolution of what used to be called event marketing is the industry's instinctive response to tremendous upheaval in a business disrupted by new technologies and changing consumer behaviour.
While the usual rhetoric around experiential marketing is about building deeper connections between brands and their consumers, that's only part of it. Marketers are getting a lot more than they expected out of experiential programs, such as real consumer insights and compelling media content. They've found that the best content comes from their consumers.
From pop-up shops and installations to in-store experiences and participation in events, recording consumer interaction with brands and providing photo ops for social sharing are ways that marketers are developing content.
David Diamond, president of Diamond Integrated Marketing, says, "Experiential marketing makes for great content. It's what people are craving and consuming through social media channels and it only works when it is delivered in a way that is sincere and genuine. The best way is to interact with consumers in ways that evoke natural emotion."
The "TD Thanks You" video is an example of the new approach to experiential marketing. The nearly four-minute video led by Diamond Integrated and available through YouTube is a compilation of cross-Canada branch visits and 150 customer interactions with a talking ATM replica that dispensed thank-you gifts and some big surprises. Twenty of the TD customers received personalized gifts such as tickets to visit an ill family member, a trip to Disney World and one lucky Blue Jays' fan who met his favourite player and had the chance to throw out the first pitch at a game. The video has had about 19 million views to date.
Diamond says, "This video has really hit a mark with a lot of people and is shared extensively on social media. Ultimately, it reflects a fresh approach to brand storytelling. Rather than hiring actors as would have been done in traditional advertising, we enabled special experiences for real customers and this was the story. In that way, rather than looking at experiential marketing and its roots as event marketing, we're looking at the new era of communication, the rise of experiential."
Involving consumers in the message or experience to make the brand more memorable translates across demographics. Unlike the early days of event marketing where the prime target groups were younger demographics, everyone from kids to seniors respond to brand experiences.
"The truth is, media consumption patterns have changed across every demographic," says Diamond. "A lot of the success we've had with experiential, while it is successful with youth, is also successful amongst retirees and young professionals."
Measurement is always a big issue for marketers but although it's more of a challenge with experiential marketing than other media, agencies can take a shallow dive and monitor press impressions and social media activity to gauge the success of an event.
In the end, if the experiential program was a good fit for the brand, the results will show in year-over-year returns and new customers.
Diamond says, "The best campaigns are the ones that drive business. Did it get the desired behavior – did I get you to purchase my product, did I get you to consider my product, and did it change your attitude around the product?"
Another benefit of experiential marketing is the opportunity for live research. In addition to sitting in a boardroom looking at numbers, marketers can – and should – watch and listen to how consumers really interact with their brands, according to Diamond.
"That's experiential research. If you build an airport installation, do you sit at the gate and watch the behaviour of people or do you just look at a bunch of numbers? It's a mistake if a brand uses experiential marketing to collect data that sits and is analyzed and six months later there's a conclusion. The consumer moves too fast today. It's the responsiveness and adaptability that the medium allows for that I think is ultimately driving a lot of success."
Diamond adds, "Sometimes it is the simplest insight that produces the most brilliant work. Experiential research will often lead to that simple insight."
Profile: