Filling up on toonies
Kids say the darndest things in this new "Toonies for Tummies" campaign for the Grocery Foundation.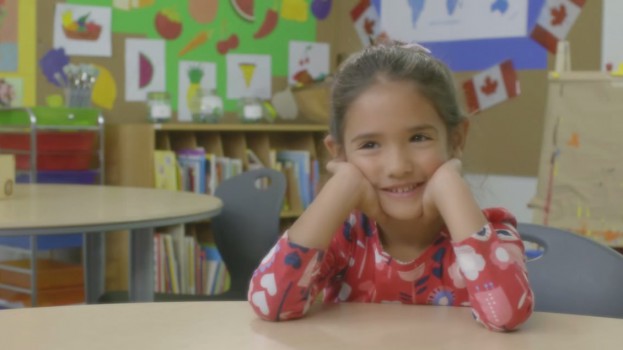 A toonie might be enough for your morning coffee, but for some kids, it could mean a whole breakfast.

That's the message that non-profit organization the Grocery Foundation is trying to convey for this year's Toonies for Tummies fundraiser for children's breakfast and nutrition programs.

Between Feb. 5 and 19, cashiers at participating retailers will ask customers to donate $2 to help fund children's food programs in Ontario and Atlantic Canada.

As part of the campaign, Toronto-based content agency Fifth Story produced a 60-second video featuring kids explaining what they think they can get for a $2 coin.

"It's intended to really convey to people that your toonie has a pretty significant impact," says Gabby Nobrega, principal at Breakthrough Communications, which is handling PR for the campaign.

The video will run as a TV spot on local channels in Ontario and Atlantic Canada until mid-February as part of what Nobrega calls a "modest" media buy.

The video was also provided to 45 of the foundation's sponsor partners – including food, beverage and retail companies – to run alongside their own branding and be promoted through their social media channels.

"A big part of the program this year was dialling up the hyper-local aspect," says Nobrega.

That strategy came after the organization conducted a survey of about 1,500 Canadians for last year's campaign, asking what they know about child hunger and their thoughts on donating to food programs, Nobrega says.

The majority (87.5% of those surveyed) said they would be more inclined to donate to a charity if they knew where their money was going, while 88% said they would be more willing to donate if they knew they were making a difference.

"Consumers are willing to give if they know where the money is going and if you can say that your money is staying local, they really like that," says Michelle Scott, executive director of the Grocery Foundation.

In addition to participating grocery stores displaying how many local children are benefiting from donations with in-store signage, the campaign encourages Canadians to visit the"Toonie Tracker" feature on the Grocery Foundation website, where users can search by postal code to see exactly which schools in their area are receiving funding.

Working with Toronto-based agency Splash Media Group, the Grocery Foundation has been using social media to reach consumers, and is also working with Food Bloggers of Canada to promote the program through Twitter.

The "Toonies for Tummies" campaign raised more than $850,000 in Ontario and Atlantic Canada in 2014, and this year's goal is to raise $1 million.