Unlocking Big Data
Marketers have been dealing with large amounts of data for years, but now they have even more to wrestle with.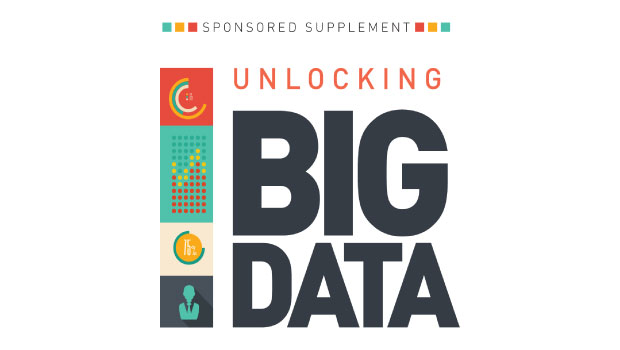 Marketers have been dealing with large amounts of data for years, but now they have even more to wrestle with. Every day they are faced with trying to manage escalating volumes of data, much of it untapped and unstructured.
The structured internal data consist of transactional, account and loyalty card information. Then there are the data that follow people around depending on the websites they visit, their online purchases, social media participation and – thanks to the ever-increasing use of connected devices – the beacons they pass in-store. Much of it is unstructured, anonymous and there's a lot of it. That's big data and that's where insights are lurking.
Mining and structuring that data to uncover the relevant nuggets of information is where data and analytics companies come in. They develop platforms to bring all the data sources together with syndicated survey research, and then they create tools that enable marketers to better understand existing customers and markets, find new opportunities and make targeted media buys.
Tim Leys, partner, Sales and Strategy at Consumer Intelligence Group (CIG), says, "With all of these data sources out there, everyone asks the question – now what do I do with it? We've built our platform to synthesize that information, to help marketers plan, build strategy and ultimately build a program such as a cross-sell program, customer management program or acquisition program."
Visualization is a significant characteristic of these user-friendly data platforms. It allows marketers to produce visualized ready-made reports based on thousands of variations of consumer demos and segments, spending habits, media behaviours and more. Companies wanting to share different levels of data throughout their organizations can create dashboards for different views of the data with charts and graphs that analyze campaign responses, view geographic breakdowns and to understand various target segments. The data can then be organized to show one level of view into the data for senior executives, another for regional managers and, if it's retail, a very selective customer profile for first-contact people in stores and banks.
Jan Kestle, president of Environics Analytics, explains that there are three main components to the data and analytics process. "The first one is understanding what's out there – what is the whole marketplace like, what is the potential for different kinds of products? Then there's a deep dive around the consumer – what are the values that drive a person's path to purchase, what is their preference around product and what messages make a difference?
"Then the big issue for marketers is getting the channel right and understanding the role of traditional and non-traditional media," continues Kestle. "Big Data allows us to make sure we get the right messages and the right offers to the right people."
A large organization like Sony of Canada, an Environics Analytics client, hardly lacks for information about its customers and their preferences, but a year ago the company turned to data analysis and detailed segmentation to get a 360-degree view. Because Sony conducts its own national surveys and acquires data from various consumer research companies, marketers already had a good idea who their core customers were, but, after integrating their data with PRIZM C2 lifestyle segmentation system, they learned even more.
"The information gave us a more nuanced portrait of our customers," says Michelle Seemann, Insight Marketing Manager at Sony. "Rather than talk about customers in broad terms, like 18- to 34-year-olds, we could picture customers for particular products and learn more about their lifestyles and media habits." Seemann explains that they were able to develop a "common language" about the customer that was then shared with Sony's different business groups. This more detailed understanding of the target customer is now used by the various divisions so that each can develop customer-centric activities.
As Kestle says, "The thing to remember is that the data and platforms are privacy-friendly if you can use an aggregate of data where you can't have access to specific individual data. It still provides a lot of insight and can be very helpful. We do have to be mindful in Canada about the high standard of consumer protection. Sometimes people think we can't really do good analytics – but we can," Kestle observes. "We just have a different approach than they have in some countries where the individual data is more accessible. Frankly, I think other countries are going to go the way of Canada rather than the other way around."
Links