Rudsak eyes expansion
After two years of major growth and a strategic shift, the Montreal retailer is focusing on English Canada.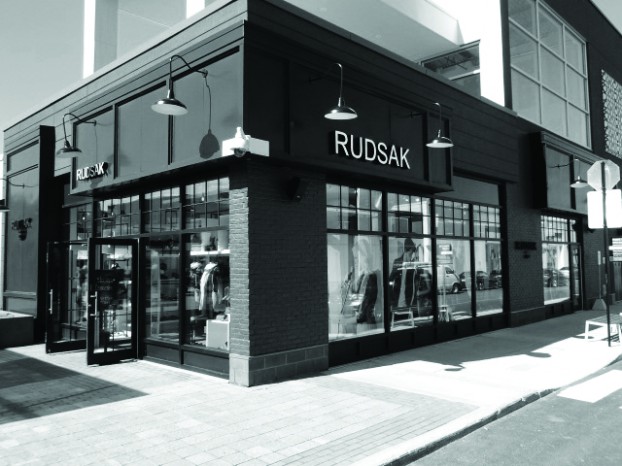 Rudsak is in expansion mode.
But it's a calculated kind of growth, as the Montreal-based leather goods retailer doesn't want to be over distributed. This year it's debuting six new locations as it expands further into English Canada, with a particular focus on enhancing its Toronto presence. Last month it opened a location north of the city at Vaughan Mills, while next month marks the opening of its Sherway Gardens store and an Eaton Centre location is slated to be unveiled in September. This summer another will open in Carrefour Laval in Quebec, while two others are being kept under wraps.
It brings the Rudsak's store count to around 30, while it has distribution in retailers such as Nordstrom in the U.S. The brand sees opportunity to grow in Canada before it pushes deeper into the U.S. market, says Keith Hunter, VP marketing and commercialization, although eventually, North America could see up to 50 Rudsak-branded locations.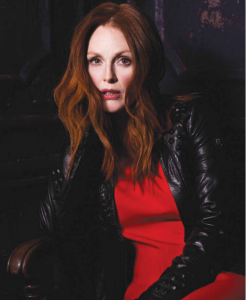 The retailer, which celebrated its 20th anniversary last year, has always had steady growth, he says, but the past two years have marked a period of "phenomenal growth." Hunter says the brand, with its "spirit of cool rebel" positioning, has shifted from a product-focused model to a customer-centric one. For instance, the brand is using insights from online purchase patterns (namely, what products are being bundled together) to impact merchandising in store. And staffers are using iPads to collaborate with consumers and access product information.
Rudsak is also putting resources into its omni-channel capabilities, and is using digital as an enabler. For example, knowing consumers will likely head online prior to shopping, the brand has made the inside of some of its stores viewable through Google Street View, says Hunter. And it's trying to offer a top online experience, he says, looking at e-comm players' strengths in the U.S. (Same-day delivery, for instance, is common south of the border, but not here, he notes.)
Rudsak aims to have its revamped site ready by the fall, and it's using tools such as digital marketing platform provider Listrak to personalize the online experience.
And delivery, says Hunter, is a "strategic weapon" – not only shipping, but that key moment when the consumer receives their product. Rudsak recently redesigned its packaging, wrapping products in tissue and sealed with stickers embossed with the brand's crest, as well as thank-you notes.
Hunter says the best strategy to support the new store openings is through word of mouth, PR and social. Instagram is the brand's key social channel, with a focus on content and product-centric stories, although Facebook and Twitter are more conducive to promoting a store opening, he says.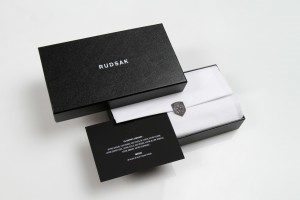 The brand has partnered with festivals such as TIFF and Sundance, as well as A-listers such as Julianna Moore and John Cusak. For its 20th anniversary, Rudsak collaborated with Rock Paper Photo to sell 20 photos of iconic rockstars, such as ZZ Top. Although the initiative is wrapping up, some of the limited edition pieces, which were signed by the photographer and unbranded, are still available in store.

And moving forward, Rudsak will look to expand the music tie-in to its "spirit of cool rebel" positioning to other elements, says Hunter, such entertainment or more day-to-day life.