Nike Golf's premium play
The brand's recent partnership with a Markham, ON golf club marks its first premium retail destination - with more to come.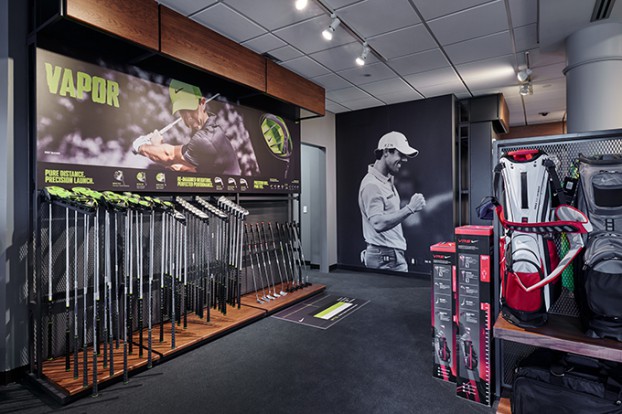 This story appears in the May 2015 issue of strategy.
Nike Golf is teeing off on a new retail strategy in Canada, part of a global push to corner the market on golf apparel and equipment at certain courses.
The brand recently forged an exclusive partnership with Angus Glen Golf Club in Markham, ON, which previously sold over a dozen different golf product brands. Now, it will exclusively sell Nike Golf merchandise in a revamped, 2,700-square-foot store.
"This is the first of what we would call our premium retail destinations for Nike Golf across the country, but there will be more," says Tyler Keenan, director of marketing for Nike Golf Canada.
The store includes dedicated sections based around products and the brand's athlete partners, including Tiger Woods, Rory McIlroy and Michelle Wie. There are currently about a dozen such stores globally. The plan is to have at least one other location open in Western Canada in 2016, Keenan says.
The Angus Glen store will host "initiative zones," which will change depending on time of year and current major PGA tournament, such as the Masters or U.S. Open. For example, the areas may feature the same clothing being worn by Woods or McIlroy at one of the tournaments.
The store will also have a separate women's destination with products specifically for female golfers, which is rare in golf retail, Keenan says.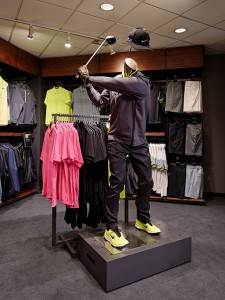 The strategy is in part to position Nike Golf as innovative and premium in its product offerings. "The one thing about Nike Golf is we're not number one globally as a golf company, and if you think of every other category at Nike, for the most part, [it is number one]," he says.

The more premium nature of the store is also more in line with the direction that Angus Glen wants to head in, notes Chris Neale, the club's VP and GM. "Our desire now is obviously to have premium product and do as little discounting as possible," he says, which can be an issue when there's too much brand selection.

With files from Josh Kolm

Images: Arash Moallemi/ TI Group