One-hour grocery delivery lands in Toronto
Pushing a similar platform to Instacart south of the border, Canadian startup InstaBuggy is the latest to get in on the convenience game.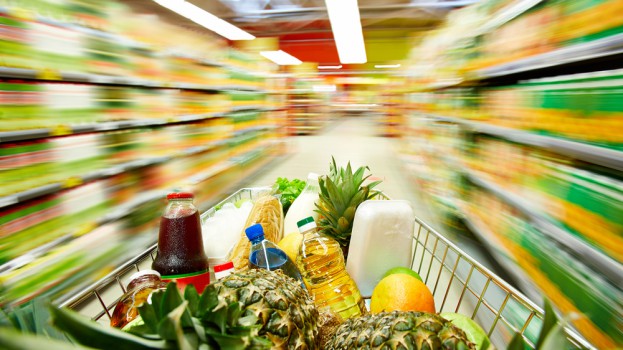 It might not have drones (à la Amazon), but a new Canadian startup is touting grocery delivery within an hour.
Launched last week, InstaBuggy has rolled out a pilot program in downtown Toronto with FreshCo, enabling consumers to purchase groceries online via the former's portal and receive them at home or the office an hour later. InstaBuggy staffers are situated in grocery stores, ready to fulfill orders as soon as they are placed, explains Julian Gleizer, CEO, InstaBuggy. A driver, either from InstaBuggy's team or crowd-sourced (Uber-style), delivers the order. (The platform is identical to Instacart in the U.S., Gleizer notes.) Consumers can view a live-stream of available products and choose substitutions when their preferences are out. If an item is out of stock once an order has been placed, staffers in-store will reach out to customers to select a replacement.
Gleizer (who has a background in e-comm, marketing and technology, while his co-founder, Zachary Kaplanov, is from the food industry), couldn't reveal InstaBuggy's backers at press time, but says its advisory board includes a former managing equity partner of KPMG, a former Loblaw SVP and former Canada Bread and Coca-Cola execs.
The startup plans to scale out the service nation-wide shortly, he says, with other major retailers that he can't disclose just yet. Consumers will be able to input their postal code into the site and select which store they want groceries from, although InstaBuggy sets its own prices. (Its business model is based on a "very small" product markup and delivery charges, says Gleizer.) Delivery is free on orders totalling more than $60, but costs $5.99 for purchases between $40 and $59.99 or $9.99 for orders of $10 to $39.99.
The ability to offer products from four or five large banners, rather than from just a single store, is one of InstaBuggy's differentiators, says Gleizer. And the startup will go beyond serving the retailers' current customers, bringing them new shoppers, he adds.
Gleizer says the target for the new service is vast ("anybody that shops and eats"), but points to demos that could benefit such as people who are at work all the time, the elderly and people with children. Moreover, people who live in the downtown core often don't have a vehicle, he says.
To promote its offering, InstaBuggy has rolled out a TV, digital, radio and print media buy, with PR efforts coming up. (Gleizer couldn't reveal which agencies they worked with at press time.)
Grocery deliver has seen success in Europe, he notes, and InstaBuggy taps into the changes around the way consumers will buy in the category in the future.
Grocery Gateway, in partnership with Longo's, has been offering delivery since 2004. Meanwhile, regional players like GroceryMarket.ca, Mr. Case and The Grocery Getters play in the delivery space as well, though none are based on the hour-turnaround model.
Delivery and more convenient pickup options is an area which retailers have been turning their attention to recently. Among them are major Canadian players such as Loblaw, Canadian Tire, Walmart and Best Buy, which offer consumers the ability to purchase online and pick up orders in store. Toronto-based JoeyCo is currently in beta testing, and plans to offer delivery on anything from grocery to dry cleaning with a team of freelance couriers. And of course, Amazon has made headlines for its foray into drone delivery.
Image courtesy of Shutterstock