Mobile & cross-screen buys drive online video ad effectiveness
New devices with bigger and better screens, and new mobile video platforms and formats launch constantly, supplying endless new options and opportunities for brands to reach audiences.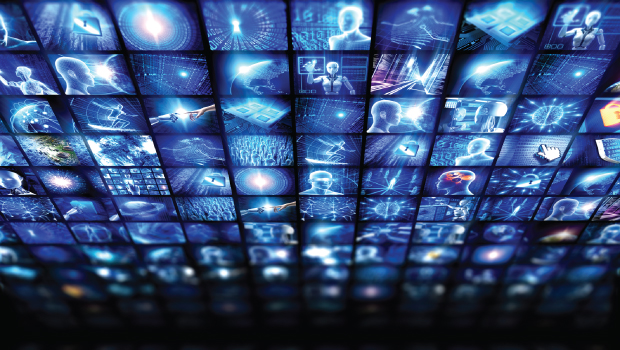 This is the golden age of video where viewers have more content available and more screens to watch than at any other point in history. The mobile video experience is a major growth driver. New devices with bigger and better screens, and new mobile video platforms and formats launch constantly, supplying endless new options and opportunities for brands to reach audiences.
There are more than 24 million mobile subscribers in Canada and four out of five have access to a smartphone according to the 2015 Canada Digital Future in Focus report from ComScore. The report states that in Q4 last year, Canadians spent 5.1 more hours watching online videos per month than their American counterparts and, on average, spent a total of 1,476 minutes watching online video each month. Canadians are also watching more types of mobile video, including longer-form live / on-demand TV, than a year ago. ComScore predicts that this year in Canada, both mobile and video will continue to grow and offers the suggestion that mobile is where advertisers should focus their video efforts.
A whitepaper released by TubeMogul Insights in April of this year supports this finding, reporting that one in ten Americans is mobile only and that their wireless device is the sole way they access the internet. This moves mobile from an option to an imperative for marketing plans.
The research conducted by TubeMogul found that mobile pre-roll is better than standard pre-roll at creating brand lift, and that the two are better together than either one on its own. When it comes to message recall, exposure to any digital video almost doubles rates. Exposure to mobile video improves message recall by 2% and by combining standard and mobile pre-roll ad exposure, recall increases another 2%.
After analyzing the creative approaches of mobile video ads, TubeMogul found the most effective are short, bright and actionable. The shorter the ad – 15-seconds being the most popular – the more likely it will be viewed until the end. Lighter coloured ads had a completion rate of 64% while those with darker colours rated 43%. Mobile video ads that didn't use text or mention the brand in the first five seconds outperformed those that did by 10% and 12%. The indication being that consumers continue to watch the ads to find out more.
Grant le Riche, managing director, TubeMogul Canada, says, "The move to mobile creates the need amongst marketers for a single, centralized cross-screen advertising solution. More screens mean more platforms, which means more headaches for advertisers. Marketers are buying everything – mobile, tablets, connected TV, creative units and interactive units. So, what we've done is build a single platform from which they can reach all those screens programmatically – either across open exchange inventory or their direct buys. We've made it easy to buy video ads on any screen, anywhere."
Programmatic platforms not only automate video ad buying and serving across devices, they also provide targeting, optimization, brand measurement and transparency. Advertisers control where their ads are running and can easily verify whether they were actually seen.
Marketers' adoption of these platforms for video ad buys is the fastest growing part of the online video industry, and the switch to using software to automate ad buys is having an impact on the staffing needs of brands and agencies. There are gaps in the talent, so they're looking for more data scientists, economics majors and people with finance backgrounds.
That doesn't mean that data and automation are replacing the human side of online video buying. Planners are still key to the process. To execute the most efficient and effective online video buys programmatically, there first needs to be clear understanding of the brand personality and strategy as well as its target consumers and how they move across screens. In turn, programmatic platforms can feed planners research that can't be measured by clicks or a video completion. They can serve up short post-exposure polls to ask ad viewers questions about brand affinity or purchase intent to help planners discover whether refinements to campaigns may be needed.
Programmatic buying is quickly becoming mainstream practice for online and mobile video advertising. Now with this year's launch of programmatic TV, these platforms are becoming true cross-screen planning, buying and optimization systems.
Le Riche says, "Video is just video. It doesn't so much matter the container or device – mobile or TV – it's the content. Programmatic gives advertisers the flexibility and agility they need to execute buys in a matter of days, not weeks or months."
Online video has a large and engaged audience in this country. In fact, video consumption in Canada grew by 36% in 2014 according to ComScore Video Metrix. The trend is expected to continue, particularly video on mobile, providing brands with endless opportunities to reach receptive audiences with relevant video ads.
Links