Yorkdale looks to what's next
The Toronto mall's campaign and website redesign are centred on what consumers can expect as its $331 million expansion continues.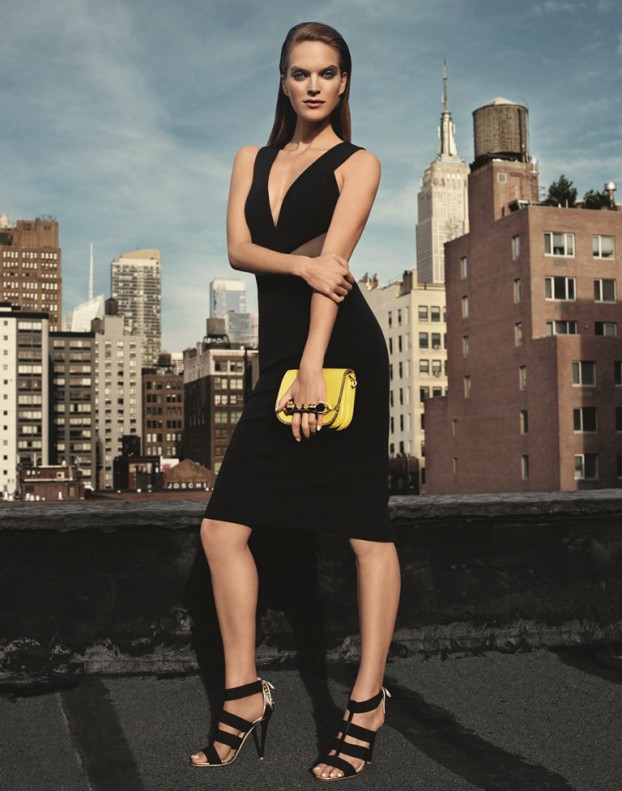 Yorkdale Shopping Centre in Toronto is launching a new campaign focused on the latest trends and what's ahead, positioning itself as a go-to place for luxury goods in the Canadian market.

The "What's Next" campaign and new website design for the shopping centre, both officially launching this Thursday, include images shot by Victor Demarchelier (son of veteran fashion photographer Patrick Demarchelier) and clothing and products from luxury retailers, many of whom have exclusive Canadian partnerships with Yorkdale, such as  Jimmy Choo, Mulberry, Burberry, Boss, Versace, Moncler, Salvatore Ferragamo and Bulgari. The shoot was styled by Zeina Esmail, who will also be working with the shopping centre on spring trends to be featured on the new website, which will be more mobile-friendly and editorially-driven (in terms of both content and photography style).

"It's really been a bit of an evolution for Yorkdale in terms of a campaign," says Lucia Connor, marketing director for the shopping centre. Since 2012, Yorkdale has added over a dozen first-to-market retailers and has positioned itself as a retail trend-setter, she says.

The "What's Next" theme relates both to fashion and the shopping centre's $331 million expansion that will see retailers like Nordstrom and Uniqlo join the space in the next two years. Yorkdale also recently announced that it would be home to Restoration Hardware's Canadian flagship location.

The campaign, which also includes a behind-the-scenes style video, will be featured in Canadian fashion, lifestyle and luxury magazines and digital channels, as well as having a poster and video presence throughout Yorkdale, all targeting a fashion-savvy, sophisticated and affluent demographic. The images will also be used on the new Yorkdale site, which will be more editorially-focused and content-driven than its current presence. Creative was led by Toronto-based design and planning collaborative G+ International, with the media buy taken on by Media Dimensions.

Yorkdale's push comes as another Toronto shopping centre, Sherway Gardens, is also undergoing a $550 million expansion and renovation, also bringing some luxury retailers on board, but more focused on a more affordable price point.

Correction: An earlier version of this article incorrectly stated that Saks Fifth Avenue will be opening at Yorkdale, which is not the case.