Check it out: Slacking on Mars
Rethink creates the first North American campaign for communication tool Slack.
If you're a fan of custom emojis or sending GIFs to your co-workers (always appropriate ones, of course), then you probably already know about communications tool Slack.
Now, the fast-growing tech company has teamed up with Rethink in Vancouver – who are themselves Slack users – for its first North American integrated marketing campaign.
The push is all around the idea of "Work on Purpose," touting how the messaging system can improve teamwork and highlighting some of Slack's adopters, including NASA, Square, Blue Bottle Coffee and the Neutrino Observatory in the South Pole.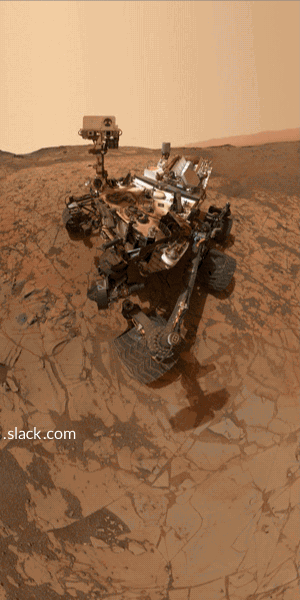 The digital campaign included homepage takeover on Wired.com featuring NASA's Mars Curiosity Rover. Digital creative also ran across several other sites aimed at early tech adopters including Gawker, Lifehacker and Gizmodo. A print campaign is also running in several business-focused publications.

Since its public launch in February 2014, Slack has grown to 750,000 daily users and raised $320 million in venture capital, with a $2.8 billion valuation.