Fashion Santa is coming to town
Better watch out, better not cry. Yorkdale's sartorial Saint Nick is more suave than jolly.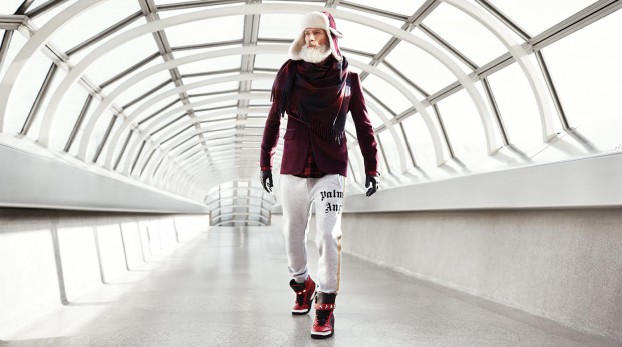 If you feel uncomfortable about Santa having sex appeal, now is the time to stop reading.
For the second year, Toronto's Yorkdale Shopping Centre has brought back "Fashion Santa," its character played by model Paul Mason.
The idea for Fashion Santa emerged last year, when Yorkdale's marketing director Lucia Connor spotted Mason and what she calls his "glorious white beard" in an issue of Toronto Life magazine. Mason was coincidentally looking to work with Yorkdale as well, and the partnership emerged with some guest appearances at the shopping centre and some videos.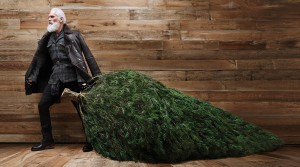 After seeing positive responses from customers last year, the campaign around Fashion Santa is now much more robust, Connor says.
Yorkdale partnered with Canadian photographer Chris Nicholls for images (shot on location at the shopping centre) appearing in a print and online campaign, as well as in the mall.
Working with agency G+ International, Yorkdale is also launching a series of 15-second videos, running on social media, featuring Fashion Santa explaining things like valet parking locations, Yorkdale's gift cards and extended holiday hours. "The videos really capture the essence of how to navigate holiday shopping at Yorkdale," Connor says.
They're also a way to promote Yorkdale's recently-launched messaging concierge service, which has guest services staff live-chat with customers to help answer questions about things like parking.
The videos, along with a series of similarly-themed blog posts penned by Fashion Santa, will begin rolling out on Black Friday.
Fashion Santa will also make personal appearances at Yorkdale between now and Christmas, acting as a draw for adults the way the shopping centre's traditional Santa does for kids. Additionally, for every use of the hashtag #YorkdaleFashionSanta in customer pictures shared on social media, $1 will go to SickKids Foundation.
The character is also meant to be aspirational for menswear, Connor notes. For his personal appearances, Fashion Santa will be styled using merchandise from some of Yorkdale's exclusive retailers, including Ferragamo, John Varvatos and Moncler.