Out of Home: Right Message, Right Time
As tech innovation ramps up engagement, here's who's radically changing the OOH game in Canada.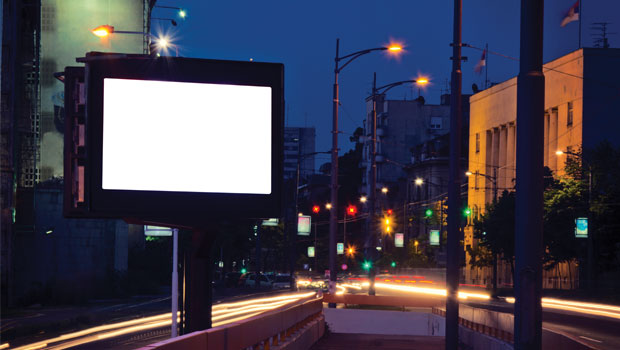 Out of home remains a great way of getting brand messaging in front of consumers. From large format, static boards and transit shelters, to murals and digital beacon-enabled screens, consumers connect with OOH advertising approximately 70% of the time they are out and about.
And it's an effective medium at that: One study by the Out of Home Marketing Association of Canada found 28% of the 90,000 consumers polled recalled seeing a digital out of home ad within the past week, while a full 50% remembered a static ad. While the 2015 Canadian Shopper Study (an annual report put on by Brand Spark International) found shoppers were undecided about their purchase 50% of the time, out of home advertising was one of the best ways of helping sway decisions. Eight out of 10 shoppers noticed out of home advertising, the study found, inspiring many a shopper (59% to be exact) to look up advertised products on their smartphone.
Read on to see how two companies are creating dynamic, highly targeted out-of-home advertising eco-systems that are getting the right messages in front of the right consumers.
Supplement Links