Walmart brings online grocery to Toronto
The retailer is set to expand its click and collect program to 12 locations by the end of the month.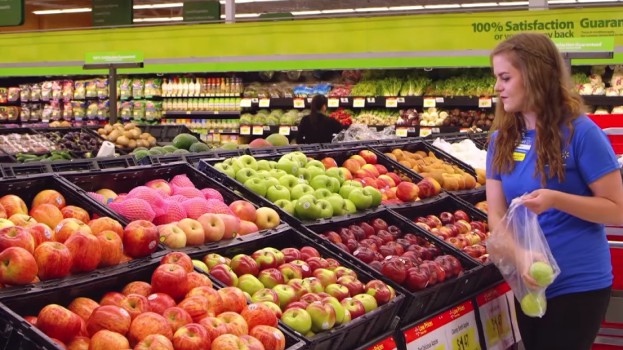 Walmart Canada has expanded its click and collect online grocery program to six Greater Toronto Area locations beginning today, with six more to follow later this month.

The retail giant's Online Grocery Pickup service allows customers to shop select grocery items through Walmart.ca and pick up their order at a participating local store, based on their preferred time. Customers can pull up to a dedicated parking space or call into a dedicated online grocery phone line when they arrive and their order will be brought outside and loaded into their car.

The fee for online pickup is $3, and orders can be placed up to 21 days in advance.

Walmart first introduced its online grocery program in Ottawa last summer. The 12 GTA locations now with online ordering range from Burlington to Whitby, although there are no participating locations in Toronto proper.

The click and collect program includes produce, meat, dairy and bread as part of Walmart's continued focus on "fresh" products, including higher-quality meat and artisanal bakery goods.