Holy sh*t! What about the French markets?
The French Shop's Martin Archambault on how to ensure an idea conceived in English will perform just as well in La Belle Province.
I've seen it happen a thousand times. Both when I worked in ad agencies, and on the client's side, in Montréal and in Toronto.
The strategy is nailed, the creative idea is brilliant, some executions may even be produced. The client is psyched, the agency's happy and they've already bought their tickets to Cannes. Then suddenly, it hits like a ton of bricks …
HOLY SH*T! WHAT ABOUT THE FRENCH MARKETS?
Your big idea was meant for the English Canadian market. And suddenly you find yourself having to make the same idea work in Québec. In French. But we can all agree on one thing: La belle province just isn't the same! There's the language, sure, but there's also a cultural element – not to mention specific advertising laws that are really different from those in the rest of Canada.
So how do you make sure that an idea that was conceived of in English will work just as well in French? How do you evaluate each item that could affect how the brand, product, or message could be perceived in Québec?
A cultural and linguistic mishap can happen so easily
I'm surely not alone in feeling that national and global advertising has changed dramatically in recent years. Brainstorming in a single language (English) has become commonplace. Why? Because according to many clients and ad agencies, thinking in two languages from the beginning of the creative process is just much more expensive. The result: we find ourselves with customized campaigns created for the rest of Canada, and Québec is sort of cast aside.
But that can be expensive, too – very expensive. In terms of both time and money, obviously, but it's also important not to underestimate the negative impact this kind of oversight can have on a brand or a marketed product.
OK, but you're probably wondering:
Do we really have to create a totally original campaign just for the Québec market?
Do we have to develop a different strategic platform?
Do we have to allow for two production budgets, one for English Canada and one for Québec? Talent fees, studios, a double shoot and whatnot?
Will the extra costs really generate significant return on investment?
These are all excellent questions. In some cases, creating a different strategic and creative platform for Québec may seem like the only way you can go. BUT, there is another solution: LOCALIZATION.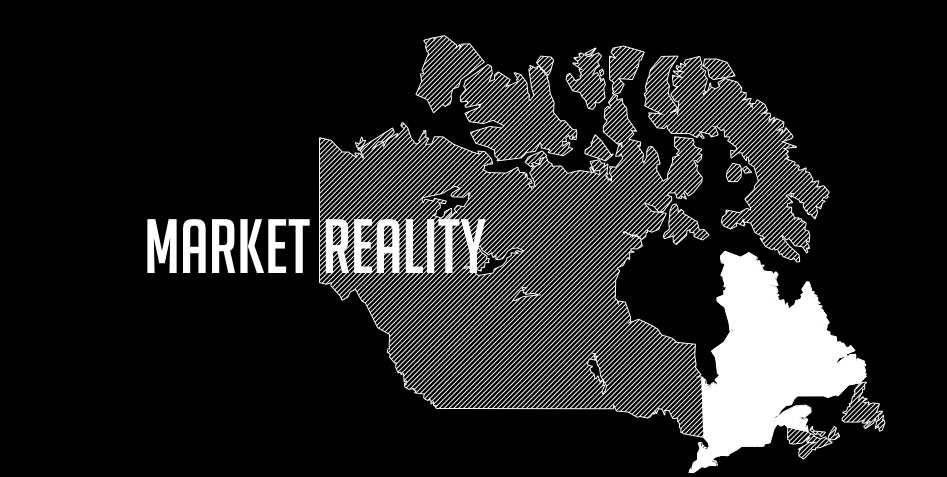 What on Earth is localization?
Localization is taking the strategic platform, the creative idea, and in a pinch even the executions, and passing them through seven filters: language, culture, heritage, the star system, the media landscape, the market reality, and advertising regulations specific to the Québec market. Something seems off? The strategy doesn't respond to market demand? The insight isn't relevant? The tagline becomes a sentence? A play on words has totally lost its meaning? The competition has already delivered something similar? The casting doesn't represent the nature of the market? In-store activation is impossible or different? The media plan hasn't reached its full potential? The creative idea is illegal in Québec? In short, it just doesn't work at all?
These seven elements greatly influence the impact of communications on targeted Québec audiences and, ultimately, on the results of your advertising campaign.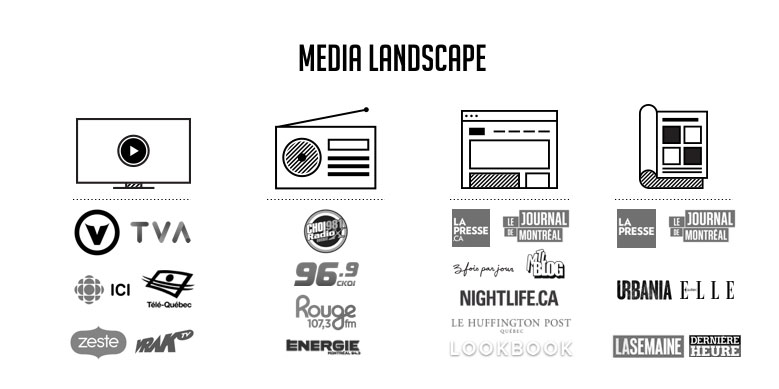 Take just one of these elements away and watch your strategy in Québec collapse like a house of cards
The art of localization is one of collaboration, with the ultimate objective that the French campaign has to be as strong as the English campaign, while respecting the budget situation and the reality of both the client and the agency that leads the campaign.
The most important thing in localization is to improve and modify communications from the original campaign, while still singing from the same song sheet, so to speak. It can be quite a challenge, and takes serious creativity! We have to build on what already exists and add a healthy dose of Québec flavour to it. How? It can be by using a title inspired by a common regional expression, or adjusting a radio message so that it becomes based on a typically "Québécois" insight, for example. Or adapting a TV script to comply with Québec's advertising rules, or modifying a website to allow it to better integrate French. Sometimes just adding a local spokesperson or integrating a product into a popular TV program may be the solution. Knowing how to use typical Québec humour and selecting a cast that reflects the local population can also make all the difference. And of course, amending contest rules, editing TV ads to avoid certain on-screen speaking talent, or using state-of-the-art dubbing technology – these are just some of the very long list of ways an advertising campaign can be "localized."
Well thought-out localization ensures that your advertising campaign will be relevant to your target audience, and will in and of itself encourage favourable public opinion towards your product among Quebecers. It will contribute to the growth of your brand and easily integrate into Québec's advertising landscape. It's sure to save you headaches with respect to the Québec market's specific regulations, and will help you avoid friction with Québec vendors and sales force. In a nutshell, localization will maximize your investments, and will be one more tool in your arsenal that will help you achieve your marketing goals.
But why would I opt for localization when there are translation companies and advertising agencies?
First off, ask yourself: "Do I really want this creative campaign, on which I worked so long and so hard, to be reduced to a simple it'll-take-a-few-hours translation? Is that a risk I want to take with the entire Québec market? Wouldn't you rather make it "local"?
Secondly, it's true that there are advertising agencies that offer advertising adaptation services. They may seem a good idea. But let's lay it on the line: the ultimate goal of any advertising agency is to focus on original creation. For them, every opportunity is chance to start anew. So if you do go this route, don't be surprised if you hear from them that they really tried, but unfortunately nothing worked for the Québec market, so you need a whole new concept. Just a little something to think about…
Think localization
In today's market, it's hard to ignore that localization is a phenomenon that's more and more sought after, on both the national and the global level. With the economy going through tough times, globalized consumers, diversified media platforms, and a growing number of corporate headquarters based in English Canada (and even abroad), not to mention the consolidation of numerous independent advertising agencies, and new technologies that facilitate the adaptation of advertising campaigns, it's likely this movement is here to stay. So, are you in?
If you want to know more about localization, follow us on Facebook & LinkedIn to access our TFS Tip of the Week.
The French Shop is a localization shop geared toward helping companies and advertisers with their communications projects in Quebec and the rest of French-speaking Canada. Dedicated entirely to advertising localization and production, The French Shop's role is to ensure that your national communication strategy is well equipped to work seamlessly in French markets and cultures, without losing brand consistency or local relevance.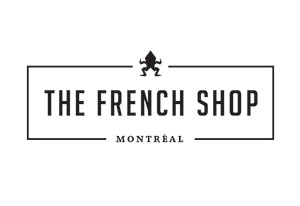 Contact
Martin Archambault – Founder and President of The French Shop
TheFrenchShop.ca
martin@thefrenchshop.ca
514 419-6550