This just in: busting some myths about TV ROI
Cutting TV spend doesn't have the bottom line impact you were going for – unless business growth, brand consideration and online activity weren't in your plan.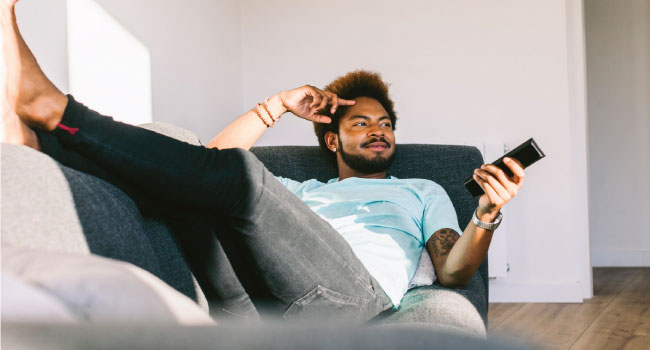 TV ad spend has a direct influence on brand consideration and, most importantly, business growth. That has been true for advertisers since the early days of commercial television, and remains true today. What is baffling is that while there is unequivocal proof of television's effectiveness, much of it based on US data, Canadian spending in the channel has declined.
A new study from thinktv, in conjunction with the MediaCom Business Science team, seeks to reverse that trend by reinforcing what marketers already know about the power of television – and offering up proof using Canadian data. The first in a series of planned whitepapers – Missed Opportunities in Media Planning (and the Case for Business ROI) – highlights the correlation of TV ad spend to business growth and takes a closer look at media planning and measurement today. The paper identifies a few impediments to maximizing business ROI – one being over-reliance on delivery metrics vs. outcome metrics, for example clickthrough rates vs. sales growth.

"If you want digital to work hard for you, support it with TV."

KATHY GARDNER
- VP Media Insights, thinktv
Kathy Gardner, VP Media Insights at thinktv, says the study offers undeniable Canadian evidence that TV is an invaluable marketing tool, "Television not only drives reach and awareness like no other medium, it supercharges other media efforts as well, driving digital inquiries for example. And, as this study shows, we can directly tie TV to increasing sales."
In the study, MediaCom Business Science analyzed 50 companies across ten categories and found a direct correlation between increased TV spend and above average revenue growth. Tracked from 2011 to 2015, the companies whose TV spend was flat or only increased minimally (<30%) over the five years had an average growth of 9%, whereas the 21 companies who increased their TV spend (30%+) had a more substantial 21% increase.
Those companies that increased their TV spend even more, by an average of 40%, saw a 27% increase in revenue over the same period.
So, if TV is so effective, why has spending in the channel not been increasing?
Seif Khemaissia, director of Business Science, MediaCom, explains, "It's persuasion, a great sales job by digital companies with so much data that when they tell you to cut your money from TV and spend it with digital, people go ahead and make that decision without having measurement in place to really understand the impact of the decision. It's only later they realize that their media is not doing well.
"Some marketers think it's an apples to apples comparison, that reach on TV is the same as reaching consumers on Facebook except for a significantly lower price. That's not right because the level of impact of a TV ad is way different than an ad scrolling through a Facebook feed."
The irony of the situation, as demonstrated in the research, is that cutting TV spend really hurts a brand's digital activity. When the TV buy decreases, online brand searches and ecommerce also decrease. If you want your digital efforts to work hard for you, support it with TV. Case study after case study clearly demonstrate the power of the multiplier effect of TV on digital.

"Stop thinking TV or digital, TV or social – start thinking TV and digital, TV and social."

SEIF KHEMAISSIA
- Director, Business Science, Mediacom
Second screen viewing is a real opportunity for advertisers to integrate and sync TV campaigns with digital platforms and optimize online sales, says Khemaissia. "The smallest thing an advertiser can do is have a call to action at the end of a TV spot to see a significant increase in sales. We did that with a pizza brand. The spot told people to go online to order their pizza and the company got a $2 million increase in sales."

This result clearly illustrates the power of TV advertising. MediaCom has made a convincing argument that outcome metrics – rather than delivery metrics – should be the measure of success for any media plan. The bottom line, Gardner says, is that "reducing TV spend will harm your sales. Our research clearly demonstrates that agencies and marketers need to keep investing in TV because the ROI is incredible."

Correction: A cutline in an earlier version of this story misspelled Seif Khemaissia's name. Strategy regrets the error.