Jack Russell Agency launches in Toronto
JWT vets' new shop focuses on using its small size to be nimbler.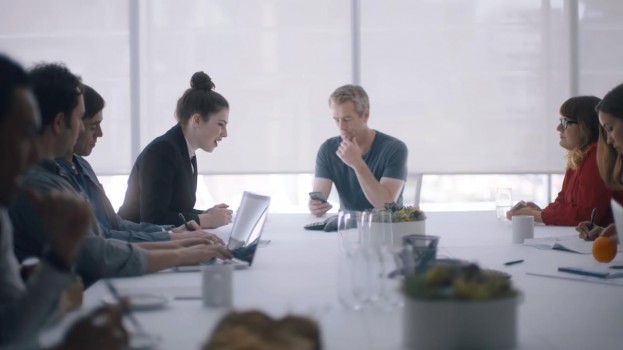 Agency veterans Don Saynor and Ali Dalfen have officially launched the Jack Russell Agency, a creative agency focused on providing efficient execution that engages "real people."

Saynor and Dalfen are both veterans of J. Walter Thompson Canada, which they left at the beginning of the year to start their new venture. Saynor joined the agency in 1999 and was most recently VP and associate creative director, working on campaigns for brands including Air Canada, Walmart and Mazda. Dalfen joined the account services team the following year, and was most recently group account director on the agency's Canada Bread, Diageo and High Liner accounts.

The Jack Russell Agency is built on the idea of doing the same level of work as a big agency, but doing it more efficiency by being smaller and nimbler. In addition to Saynor and Dalfen, the agency has one other creative on staff, but Saynor says it has been engaging freelance talent in Toronto, as needed.

"Through our experience working in big shops on multinational clients, we have a good sense of what works, so we understand what routes not to go down, maybe better than other small shops," Saynor says of what differentiates Jack Russell from other small, independent shops. "We understand the politics of when and when not to push and how to manage global ideas. That has helped us be even more nimble by helping us realize what we shouldn't waste our time doing."

To highlight its business model, the agency has released a self-promo video spoofing the kinds of calls clients may have grown to expect from big agencies, with numerous people with similar titles bogging down the creative process.

Saynor said the video serves as the agency's promise to clients about how its business model will work for them.

"I didn't want to open a shop that, on the mantle, says we want to be the next hot creative shop," Saynor says. "We want to do good creative work by our goal is to truly use our creativity to solve business problems. We want it to be amazing, but just being amazing is not our going in point, because that's when it gets expensive and time-consuming and your clients get pissed off."

The agency's clients, based both in the U.S. and Canada, will be announced in the near future. The agency worked on a campaign for Bushmills Irish Whiskey that debuted earlier this year during the NCAA Final Four college basketball tournament.