All in the family comedy
Kevin James, Matt LeBlanc and Kay Mixon head up households in new series.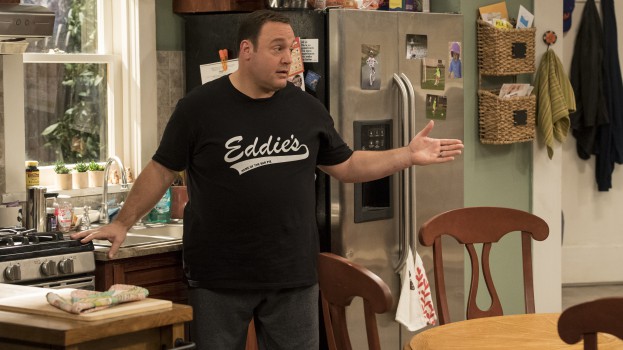 This article appears in the Summer 2016 issue of strategy.

Households that battle for the remote – or those who just want everyone in the same room, watching the same screen – were probably rejoicing at this year's upfronts, where numerous family-oriented series appeared.

King of Queens star Kevin James is back in living rooms with Kevin Can Wait (pictured above), airing Mondays at 8 p.m. on Global and CBS. James, also one of the executive producers alongside Bruce Helford (Anger Management, The Drew Carey Show) and King of Queens producers Rock Reuben and Jeff Sussman, plays a retired police officer who finds an even more challenging job – at home raising his family.

"It's basically Kevin James being Kevin James. He's always funny," Excelerator's Tonia Beale says, noting that younger viewers (18 to 49), particularly those who were Mall Cop movie fans, might tune in.

The comedy, from Hey Eddie Productions, CBS Television Studios and Sony Pictures Television, leads into the similarly premised Man with a Plan at 8:30 p.m., another Global and CBS simulcast. It stars Friends' Matt LeBlanc (also an executive producer) as a contractor-turned-stay-at-home-dad whose wife goes back to work. "I think they'll feed off each other," Beale says of the Monday night pairing. James has the funnier pedigree, Dey says, which could prop it up further than Man with a Plan. Both comedies will appeal to a wide demo, but James may draw an older crowd with the retirement angle, she adds.

Imperfect parents might find something to laugh about in Kapital Entertaiment and ABC Studios' American Housewife. The sitcom is about a decidedly average (read: sometimes embarrassing) mom, played by Mike & Molly's Kay Mixon, who stands out in a world of picture-perfect Connecticut wives.

"She will probably resonate with a lot of the women who are part of that same generation," Beale says, meaning those between 35 and 49, working hard to make things perfect for their kids.

It has a Saturday night time slot in Canada, airing on CTV at 8:30 p.m. between The Big Bang Theory and Mike & Molly (in the U.S., the series airs Tuesdays at 8:30 p.m. on ABC). That could be because of CTV's move to fill its weeknight prime-time lineups with more serial dramas, including Conviction and Notorious.