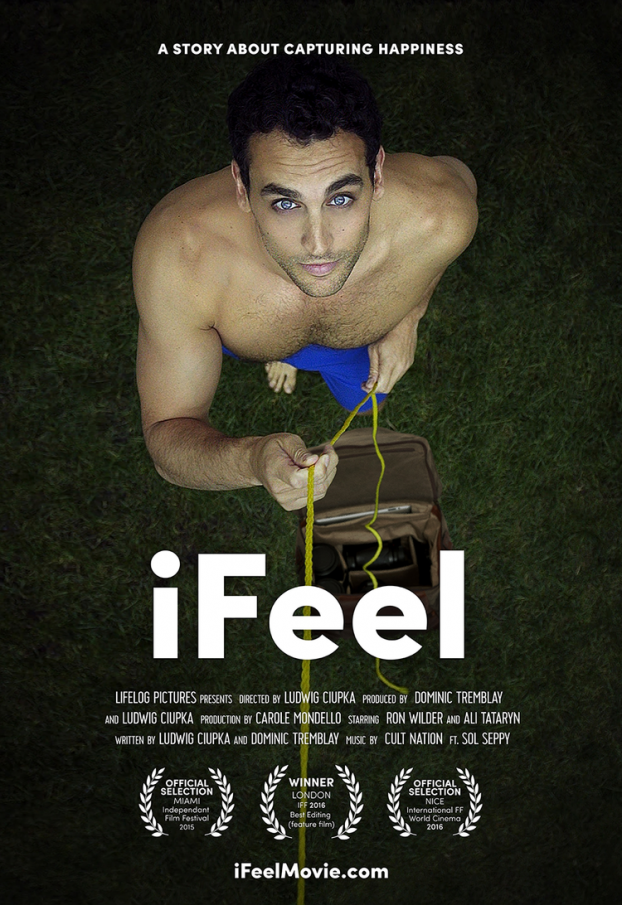 Montreal boutique agency Tuxedo has announced its new film production division, called Lifelog Pictures.
The division produced agency co-founder Ludwig Ciupka's first feature film, called iFeel, which picked up several awards earlier this summer at Toronto's ReelHeART International Film and Screenplay Festival, which celebrates indie film. The film tells the story of a young professional's pursuit of happiness, filmed entirely from the main character's perspective with five different cameras, including a smartphone and Go Pro.
More release dates around the film, which will be screened in Quebec and elsewhere in Canada this fall, will be announced soon.
Ciupka, a fashion photographer, founded Tuxedo with partner Dominic Tremblay in 2010.
"In 2016, it was time to innovate and expand the content creation expertise of Tuxedo," Tremblay, who is president of both Tuxedo and Lifelog, said in a press release.
"The Lifelog Pictures launch enables us to break into the film and television circuit. With the convergence of distribution platforms, it is essential to expand our offer to remain at the industry forefront. We now have the possibility to offer our clients all types of content creation, from digital to the big screen, including television and print."
The agency has worked with brands including Aldo, Vichy, L'Oréal, Simons, Shoppers Drug Mart, Couche-Tard, Sephora and Bell, among others.