DAOY Silver: Rethink, small and mighty
The independent agency found new ways to win the battle for consumer attention.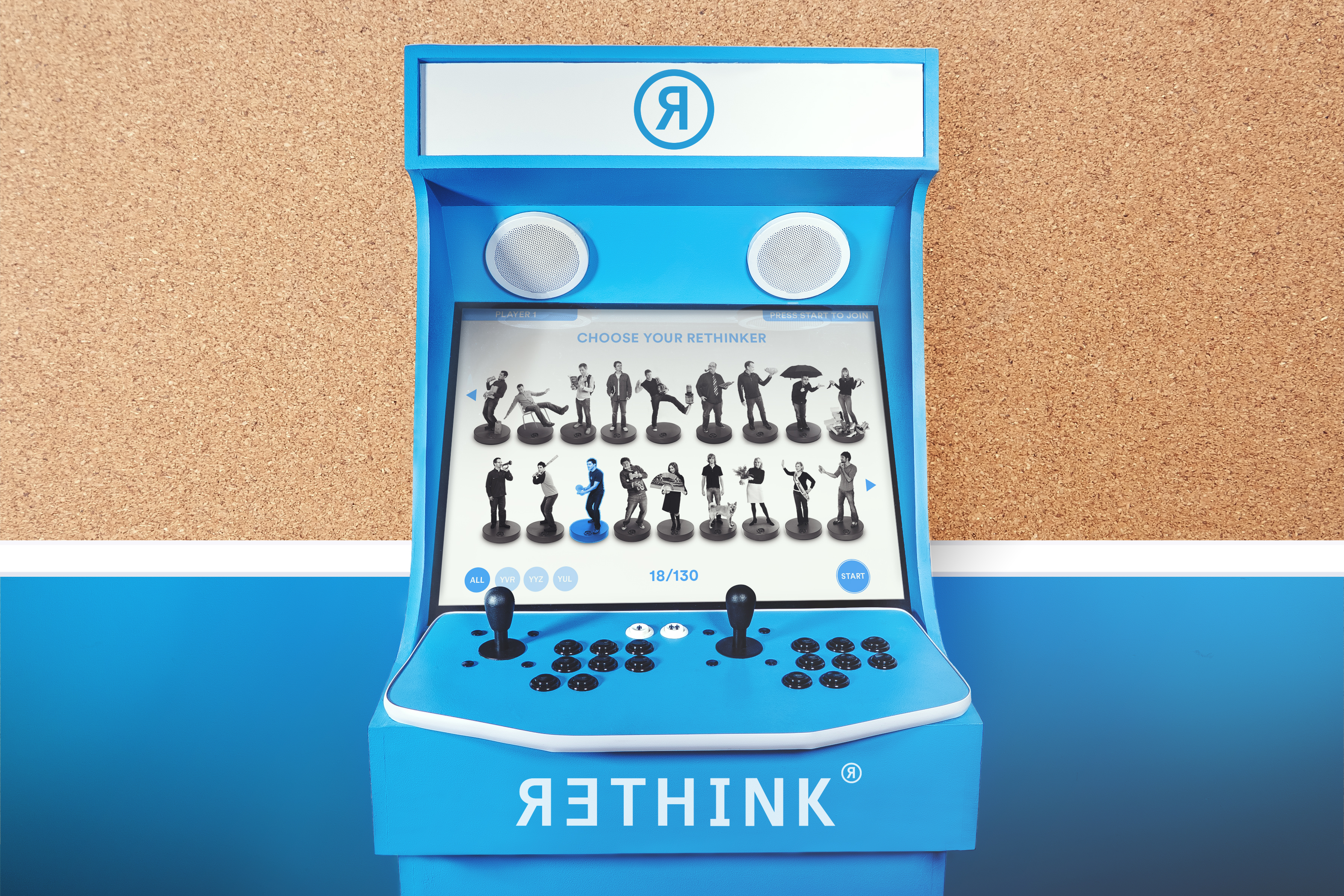 There's a (pretty hilarious) look of disdain that often pops up on millennial faces when they're scrolling through their phones and accosted by an annoying ad.
It's one Darren Yada and his team at Rethink – which takes Silver Digital Agency of the Year – works hard to avoid causing.
"The amount of content that's vying for attention at any given time is ridiculous," says Yada, partner and national director of digital strategy at the shop, which has offices in Vancouver, Toronto and Montreal.
It's not a new problem for brands, but it is one that's getting tougher and tougher to solve.
Still, from big budget beer to niche social campaigns, Rethink has been fighting (and winning) this battle for consumer attention. How? By coming up with creative ideas that are shaped by the context in which they're being delivered, Yada says.
Take its campaign for streaming site Shomi, playing on the themes of one of its shows, Mr. Robot. Tweeting about the show would have been simple enough, but Rethink appropriately played into the show's plot by hacking its own social ads to make it appear as though they'd been digitally defaced by "fsociety," the hacker group from the series. There weren't any calls to action for the rest of the campaign, which included a location-based scavenger hunt for 50 bundles of cash. Instead, it relied on using certain hashtags and letting the most intrigued fans figure things out on their own.
Overall, it's been a year of growth for the agency, building on momentum from 2015, when it picked up 14 new client wins and took home the Bronze Digital Agency of the Year.
This year, its growth continued with roughly 30 new hires. On the leadership side, CDs Bob Simpson in Vancouver and Mike Dubrick and Joel Holtby in Toronto were made partners in February, bringing the total to 18.
Those leaders are tasked with working in a way that's seamless and nimble, since Rethink has a single P&L across its offices, says Ian Grais, founder and national CD at the agency.
From a practical perspective, giving senior staff equity and having a broad-based team that can adapt and add new ideas – rather than relying on just one or two top brains – is important for the independent shop's model, he says.
Then there's its physical growth. About a year-and-a-half into opening its Montreal office, that shop is now up to nine people. It was created as a response to Rethink's clients A&W, Molson and Mr. Lube growing in that market, but now the agency is preparing to continue its momentum there, Grais says.
English Canada is, in some respects, ahead of the Quebec market in terms of understanding social media, and the shop is hoping to parlay its expertise in that area into more growth, he says.
That doesn't just mean going after whales, though, with Grais noting that Rethink has a tradition of pursuing pro bono clients, working on social cause campaigns and investing in work for smaller businesses. "We're actively looking for clients that don't have large budgets but that have ambitious marketing plans and compelling offers," he says.
That's meant that the same shop responsible for bringing a hockey rink to the top of a skyscraper and a beer fridge across Canada for Molson Canadian has also worked with Starlight Children's Foundation to bring fashionable designs to the drab hospital gowns that sick teens are forced to wear.
"As an independent agency, we have that luxury to work with clients and causes that we really believe in and that offer us interesting creative challenges," Grais says.
The shop has garnered awards and recognition for a broad range of its clients and work (this year, it took the number four spot on strategy's Creative Report Card).
Not that awards are everything. "We always say at Rethink that it's more important to get on the green than get in the hole," Grais says.
New business
BuildDirect, Canfor, Coors Banquet, Old Style Pilsner, Earls, Firma, Mio Watch, Oceans, PCI Developments, Penticton Tourism, Robin des Bois, Scotts Lawn Care, Shomi Digital, Sports Experts, Thrifty Foods, Uni-Sélect, Vancouver Canucks (project)
New hires
30
Staff
130
Cases
Campaign: Prickly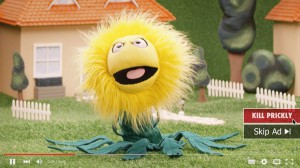 Client: Scotts Canada/Weed B Gon
To promote its Weed B Gon lawn-care product on pre-roll, Scotts Canada leveraged the platform's weakness by incorporating it into the spot. In a 30-second video starring Prickly, an annoying puppet dandelion, viewers were given the standard "skip" option at the five-second mark, with a twist: they could skip the ad or kill Prickly. If they chose kill, they skipped ahead to the point in the video where he is sprayed with Weed B Gon and quickly dispatched.
Rethink leveraged its partnership with Google to customize the annotation technology and allow viewers to navigate within pre-roll. Giving viewers the satisfaction of getting rid of an annoying weed led to a 98% completion rate for the video.
Campaign: Mr. Robot Hack
Client: Shomi
To promote one of Shomi's exclusive programs, Mr. Robot, the streaming site and Rethink targeted its core audience of millennials with a hacker-inspired, location-based social campaign that blurred the line between the real and digital worlds.
In phase one, the campaign delivered some OOH ads centred on the show's storyline and availability on Shomi. Then it hacked its own campaign, defacing the ads by creating the illusion they were actually hacked by fsociety, the collective featured on the series.
The hashtags #weareall1sand0s and #anewcityrises were the gateway into an alternate reality game facilitated through newly created hell0fr13nd social channels (a phrase from the show). Ongoing clues to the hunt were released through the hashtag. Over three days, roughly 1,000 people searched out the bundles and posted their finds, while a social following of almost 10,000 people tracked their efforts.
The campaign drove a 5% increase in Mr. Robot awareness across Canada, led to an 80% increase in free trial subscriptions, a 300% increase in landing page views, and a total of 209,681 Mr. Robot video starts during the week of the campaign.
Campaign: Rooftop Rink
Client: Molson Canadian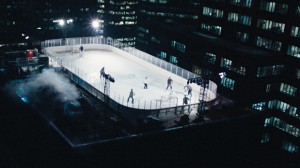 Since Molson Canadian regained the NHL beer sponsorship in 2011, the brand has sharpened its association with hockey.In 2015, it did that through "Hockey Heaven," a rink in the Canadian Rockies that captivated fans. This year, it wanted to go even bigger, elevating Molson's connection to the game and its fans through social media.

Following a teaser phase in the fall, construction began on the rink in January, atop a downtown Toronto skyscraper, with users across social media speculating who might be behind it. By the time the logo was revealed, social media exploded.

Contest winners hit the ice, and the brand shared that content socially and in a subsequent TV spot. Interest was so intense that it made the rink available to fans for a month, with round-the-clock bookings.

The campaign earned 52 million media impressions in one day. More than 75 media outlets from general lifestyle to sports to engineering and architecture featured it.Brand attribute ratings of Molson Canadian grew +3% in a Nielsen Brand Lift Study for those exposed to the campaign and it recently ranked as the top brand consumers prefer while watching hockey.