The key to content: don't go it alone
When it comes to curating your social channels, co-creation is a powerful way to earn trust.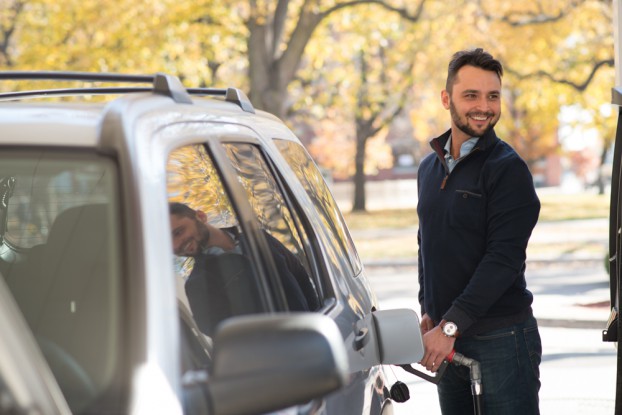 By Michael MacMillan

One thing agencies often hear from CMOs is that they want to avoid going into blackout mode between the brief and the presentation. Instead, they want to be involved: to take part in brainstorms and, when possible, see the work in progress.

There's a reason for this – it lets marketers guide the creative process, avoid surprises and get their hands dirty. It also fulfills a basic human need to be in control.

And let's face it; being involved is also a lot more interesting.

That, in a nutshell, outlines how millennials want to interact with brands. And that includes financial services. According to Facebook research, 60% of millennials want their banks to be a partner/friend.  The Future of Storytelling, an innovative study by Latitude, also found that audiences want increased control over their individual content experiences.  Providing interesting, authentic content is important. Companies that learn how to see their audience as more than just an audience, but rather as an untapped source of storytelling and inspiration, are setting themselves up for success.

Millennials also love choice. Uber, Airbnb, Spotify – these are all brands that give people greater control of things that used to offer no options whatsoever. Brands need to adopt that mentality and look for ways to let this younger generation take charge.

The lesson is clear: don't be a presenter. Be a collaborator. Start looking for ways to tap into their desire to be part of your story, and allow them to submit and share content.

High Road recently helped a major Canadian consumer financial institution to drive more eyeballs and engagement with its new mix of content. To do this, the agency created a unique social advocacy program, mixing established online influencers with company employees and customers to ensure branded content organically reached the broadest audience possible. But High Road also got them involved – giving them challenges and incentives to share and post content on their channels. This raised awareness while also making their audience part of the story.

Another great example is Half Stories, a campaign by Tata Capital in India that inspired people to connect with, and participate in, the company's brand promise of 'We only do what's right for you'. The company launched a five-month, 2,000-km journey across India to collect inspiring stories from everyday people, updated as part of a Facebook campaign. Tata then developed a series of video stories shared on all social channels that were, in essence, half finished – in that the stories ended with the challenge that was getting in the way of the subjects' dreams.  This inspired people to do their part to complete the stories through donations or online support.

Become a partner millennials can believe in, open your doors and watch them walk in. Once they do, they're likely to say for the long haul.

Learn more about how High Road can help you build powerful new connections with millennials. Contact us today by signing up for a complimentary Power Hour session where we'll bring you fresh ideas that will put your brand in touch with this new generation.