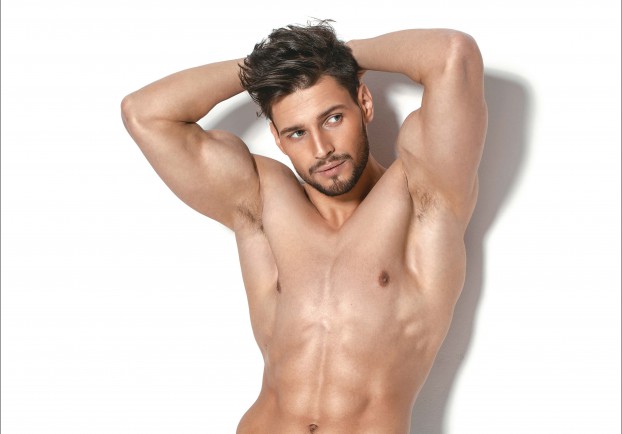 Editor's note: Content from the "HIV Tonight" campaign is posted below, and may be considered NSFW.
There was only one winner from Canada at the Clio Health Awards, but it was certainly an impressive one.
Edmonton's Calder Bateman won a Grand Clio for "HIV Tonight," a campaign for non-profit HIV Edmonton aimed at getting gay men in the city to talk about the disease.
While HIV rates are falling globally, the rates have climbed among young, gay men in Edmonton, who tend to see HIV/AIDS as an "old" issue and tune out when presented with traditional health awareness campaigns that typically spoke to more of a general audience. To combat this, Calder Bateman crafted a campaign the gay community in Edmonton could feel like they "owned" by speaking to them in familiar language, targeting them in environments and using provocative imagery that would get their attention.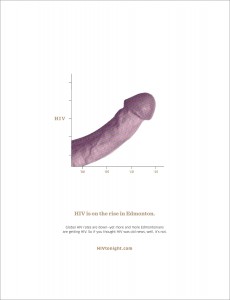 One poster replaced the line on a graph showing the rise in HIV rates with an erect penis under the headline "HIV is on the rise in Edmonton." A postcard featuring a nude male model had a hole cut out of it so people could suggestively put their finger through it to highlight the fact that platforms like Grindr made it easier for people to spread HIV "with the swipe of a finger." Posters were put up in places like the washrooms of gay nightclubs, while display ads similar to the print material were put on ad networks that targeted LGBT websites or sites covering LGBT issues.
On a microsite, visitors could access games like "Holes of Glory" that revealed a new penis as you played to illustrate that each man has his own history that they may or may not be aware of. It also features educational materials on the importance of getting tested, HIV rates in Edmonton and terminology about testing they may be unfamiliar with.
While it didn't pick up any wins, Anderson DDB in Toronto was shortlisted for "The Joy," a video for Minnesota Organization on Fetal Alcohol Syndrome.
Calder Bateman's win came in the Integrated Campaign category, one of seven to be awarded a Grand Clio at Clios Health this year.