Who will top the CASSIES Effectiveness Index?
A three-year ranking has been released, with an updated version to come at the awards gala next month.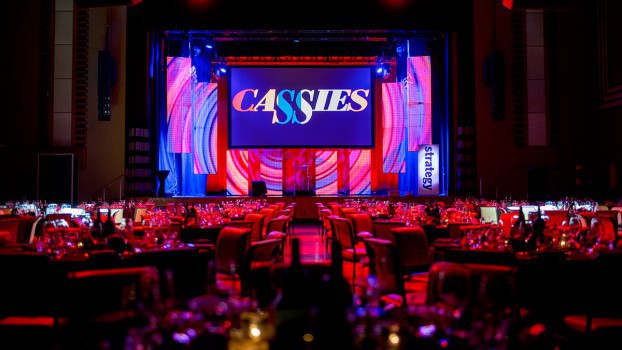 The CASSIES is launching its new Effectiveness Index at its awards gala Feb. 22, ranking those agencies or brands that have had the most effective campaigns over the past three years.
The new index is based on a scoring system with each entrant being attributed points based on award wins (two for Bronze, three for Silver, four for Gold and five for Grand Prix wins). One point is also given to each case that passes the CASSIES' jury's first stage of judging (benchmarking).
The accumulated points are then published in two rankings – one showing the total number of points earned over the past year, and one showing the sum of the past three years. The top ranked agency for the year will be awarded at the 2017 gala.
Below is the ranking of agencies and brands based on their cumulative scores over 2014, 2015 and 2016. The updated three-year ranking will be released at the CASSIES next month.
Be sure to also check out the shortlisted agencies for this year's awards.
CASSIES Effectiveness Index (2014 to 2016)
Taxi Canada – 68

Leo Burnett – 54

DDB Canada – 46

Grey – 45

Grip Limited – 28

Ogilvy & Mather – 28

Bensimon Byrne – 21

Rethink – 21

Sid Lee – 20

Anomaly – 17

John St. – 17

Lg2 – 17

Cossette – 16

BBDO – 10

Publicis Montreal – 10

Zulu Alpha Kilo – 9

Bleublancrouge – 7

DentsuBos – 7

Havas Worldwide Canada – 7

Juniper Park\TBWA – 7

Ariad Communications – 6

Cundari – 5

J. Walter Thompson -5

Saint Jacques Vallée Y&R – 5

WestJet – 5