Searching for insights at the Waterfront
How a scavenger hunt app is giving the Toronto neighbourhood's BIA the data to create a more robust experience.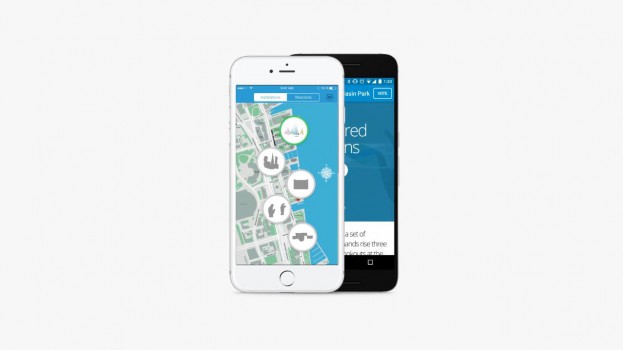 Toronto's Waterfront Business Improvement Association has launched "Ice Breakers," a group of public art exhibits connected by an app that will grow into something providing a year-round, immersive CRM experience for residents and visitors.

Developed with proximity tech company AP1, the scavenger hunt-style app encourages users to seek out five pieces of new public art that were set up on Jan. 21. When the user gets close to an installation, it will unlock special content, like information about the art, the artist and videos.

The app gives clues about each installation to help users find them. Once someone visits all five installations, they will be able to vote for their favourite and enter a contest to win a free flight from Porter Airlines.

The program was also created in conjunction with Winter Stations, an annual public art competition meant to get people out to Toronto's Beaches neighbourhood during the winter months. Carol Jolly, executive director of the Waterfront BIA, says that was also part of the idea with "Ice Breakers," as art is one of the top interests for those working and living in and near the Waterfront. But it is also using it as something of pilot project for a broader app in the future that will include all businesses, destinations and events in the neighbourhood year-round.

"Our plan for growing and developing this is to ultimately get it to a point where you enter the Waterfront and it begins to tell you what is going on," Jolly says. "The mandate of any BIA is to increase foot traffic and to get people to the neighborhood. But unlike other neighbourhoods, the Waterfront is a destination, so you have people who come with no set plans. This is another thing that will put us in connection with our visitors to better understand their needs, which helps us connect them with the businesses here."

The BIA will be measuring the foot traffic in the neighbourhood for one month before the event, during the event and one month after it ends on Feb. 26 to examine and compare how the promise of exclusive content and offers like the Porter contest impact foot traffic. That will be used to make the case for a year-round app.

Jolly adds that the Waterfront BIA is the first among the city's 80-plus BIAs to pursue this kind of experience and that its work could serve as a pilot for other neighbourhoods.