Tech in Action: Walking the graveyard with Lincoln
The New York Times brings a scene from George Saunders' debut novel to life with VR.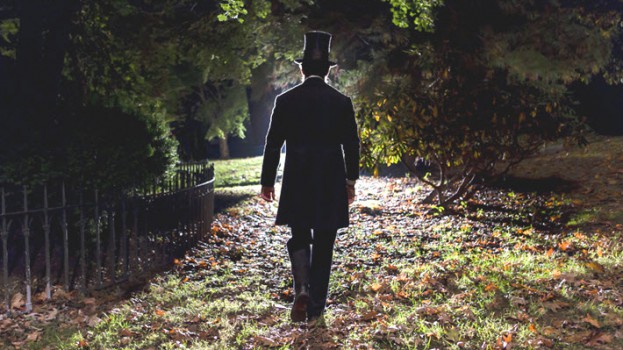 The New York Times is quickly becoming known as a distribution hub for VR projects. It released about 20 such projects last year, and has found brands willing to come along for the ride.
The publishing company started down the VR path back in 2015 when it sent 1 million Cardboard VR viewers to subscribers for its debut of The Displaced, a story of refugee children sponsored by Mini and GE, which produced content around the film.
It's latest release is Lincoln in the Bardo, the story of Abraham Lincoln visiting the crypt of his youngest son, Willie, who died of typhoid at age 11. All the action takes place during one night in 1862 at the Washington, D.C. cemetery inhabited by the Civil War's dead souls, who serve as narrators.
Graham Sack produced the 10-minute VR piece with creative studio Sensorium and literary studio Plympton, with The Molecule handling visual effects.
The video went live last week on the Times VR app, with a click-and-drag version embedded in the online review of Saunders' novel and on YouTube.