Catelli celebrates its birthday with families
The brand anchors new recipe content and marketing push in its 150th anniversary.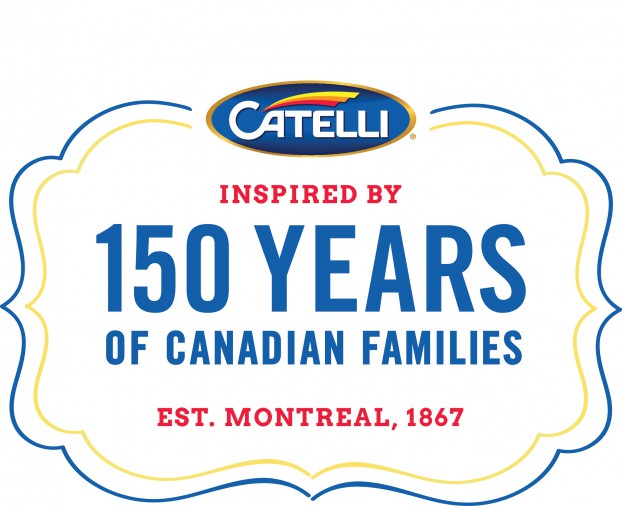 Canada's 150th birthday might be getting most of the glory this year, but Catelli Pasta has something to celebrate too.
This year also marks 150 years for the company, prompting it to launch a new marketing effort centred on its longtime connection to families.
The program has kicked off with an online contest that's running until early April. Canadians can enter to win one of three family reunion packages – hosted by a celebrity chef – by sharing how their family has inspired and supported them over the years.
Anchored in the brand's own anniversary, the new marketing push is centred on thanking families by giving something back, says Claire Labrom, brand manager for Catelli.
The anniversary campaign also includes a 150th Anniversary Recipe Collection, supported through a content partnership with Canadian Living. The magazine's website will host a content hub for the recipes, which are centred on fresh and local ingredients, and other content around the food and family reunion theme. The recipes were based on consumer insights showing Canadians are after "tried and true" meal ideas.
Later this month, the brand will also host a Facebook Live event from the Canadian Living Test Kitchen alongside chef Cory Vitiello, the first time the brand has used live-streaming as part of a marketing campaign. An ongoing influencer and PR campaign is also underway.
Catelli has long centred its brand on family connection, as it did with its ad campaign last year focused on highlighting the ups and downs of everyday Canadian families. That "Picture Perfect" spot will air again as pre-roll in English and French during this year's campaign.
In-store, the campaign will be supported with at-shelf materials and the brand is currently looking at potential couponing and sampling programs. New 30- and 60-second spots, also in English and French, are also airing to support the family reunion contest.
Environics is working on the Catelli 150th campaign on PR, influencer partnerships, creative and digital.