Designing for a Masterbrand: the new iÖGO
The Canadian yogurt brand's redesigned portfolio was awarded Best of Show at the 2017 PAC Canadian Leadership Awards.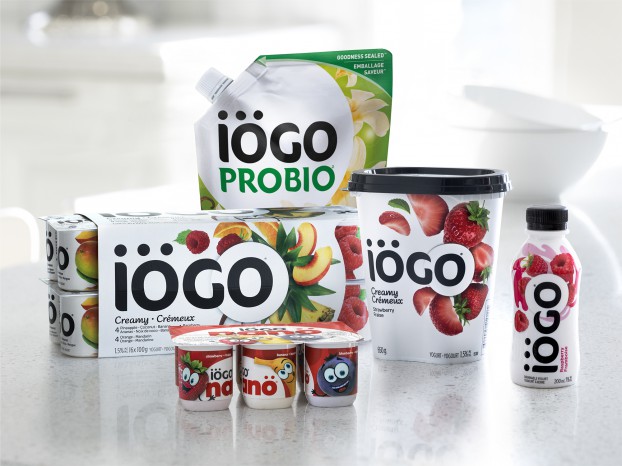 Recently redesigned by Davis, a branding and design agency in Toronto's GTA region, iÖGO was named Best of Show earlier this week at the 2017 PAC Canadian Leadership Awards. The goal of the redesign was to re-stage the portfolio and create a more holistic system: one that would define a unified and unique point of view for the brand, while flexing to meet the demands of each yogurt.
Launched in 2012, the Canadian yogurt brand iÖGO quickly grew to one of the largest ranges of products in the yogurt category. iÖGO continually innovated to stay ahead of global trends and consumer demand (yogurt & drinkable formats are among the top five growth categories in dairy worldwide*). In fact, today, iÖGO's offerings span the length of the yogurt aisle from Greek, probiotics and drinkables.
However, with scale came confusion for shoppers at shelf. There was little distinction between segments and the brand lacked a strong, discernible identity.
Davis brought a more vibrant and playful voice to the brand. iÖGO's two most distinctive equities– its unique name and the sprightly umlauts above the "O"—take on an even stronger role. On every product, the vibrant fruit vortex around the brand mark creates a signature effect. On back panels, the umlauts bring the fruit to life with a smile.
Since the rebrand, iÖGO has experienced a significant increase in sales.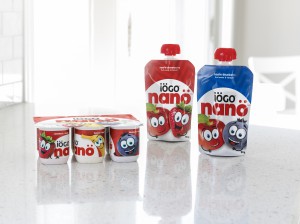 As part of the iÖGO line up, "nanö" reflects the masterbrand with the typestyle and umlauts; but the heightened identification with red helps nanö stand out and differentiate between segments. Meanwhile, the wide-eyed cheerful characters invite play at a greater level for the younger aged target.

*Source: Canadean Intelligence, April 2016 "Dairy Industry – What's Happening Now and in the Future?"