FCB Toronto adds to its leadership
The agency adds two new VP, managing directors to lead its account group as it continues growing.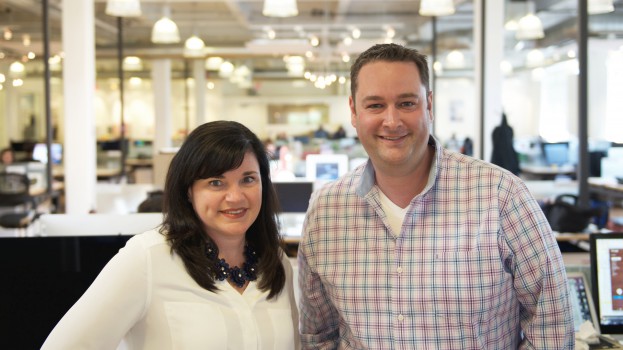 FCB Toronto has added two new leaders within its walls, making a new hire and promotion to lead its account team.

Tracy Little, previously vice president, group account director, has been made VP, managing director. Co-leading the account group with her is new hire Chris Perron, who will also take on a VP, managing director role. The pair will now be part of the management team at FCB, playing an active role in day-to-day decisions on its operations.

The move to have two managing directors comes as the agency has been building momentum over the last two years from a creative standpoint and with new clients and organic business growth, says Tyler Turnbull, CEO at FCB Canada. The scale of the agency's operations required two people to co-lead, he says.

Little joined FCB in September 2015, following more than six years at BBDO Toronto, where she was a VP, group account director. She has also held account roles with Juniper Park (now Juniper Park\TBWA), Downtown Partners, Grey and Cossette.

Since joining FCB, Little has led the BMO business, among other clients, and was part of the team that created the "BMO Effect" platform for the bank. In her new role, she'll continue to lead that account along with taking on additional client responsibilities.

For his part, Perron joins FCB from Leo Burnett, where he was VP, group account director. He has also worked with BBDO Proximity, Bensimon Byrne and Ammirati. His experience across various categories, from automotive to CPG, made him particularly attractive for the role, according to Turnbull. Among clients he's worked with are Labatt, Molson, GM, Yellow Pages, Mars Canada, Yellow Pages, OLG (Super 7, Pro-Line, PayDay), Panasonic Canada, CFL, Speedy and Taco Bell.