Making Sense of the 2016 Census
Canadians are aging, more urban and increasingly diverse.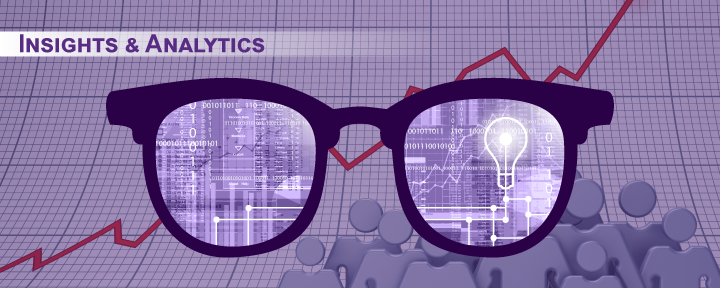 To date, Statistics Canada has released two waves of data from the 2016 Census, covering population size and growth, and the age-sex structure of the population. In general, the big picture of Canada is fairly similar to what we have seen over the past decade, confirming some trends and adding a few twists.

The latest results show that Canada continues to grow. As of 2016, there were 35,151,728 people living in Canada, which is 1.7 million more than in 2011—a five percent increase. About two-thirds of that increase can be attributed to immigration. Canada continues to be the fastest growing country among G-7 nations.

Most of the population growth occurred in the large urban markets, particularly in Western Canada. At the same time, many parts of small town and rural Canada experienced declines in population.

Not only is Canada growing, it is also growing older.

In 2016, half the population was over the age of 40. One in six Canadians were 65 or older, and for the first time there were more seniors (65 and older) than children (0 to 14 years old). Over the 2011-2016 period, the population aged 60 and over grew by 17.6 percent, while the rest of the population grew only 1.7 percent. And this pattern is expected to continue for another 10 to 15 years. Although Canada's population is aging, it is still younger than other G7 countries, with the exception of the United States.

In general, there is a negative correlation between population growth and the age of a population. Regionally, the slow-growing Atlantic provinces are home to Canada's oldest residents, with close to 20 percent aged 65 or older. At the other extreme, the fastest-growing Western provinces, in particular the large urban areas, are home to the youngest.

In fact, Canada's urban areas have undergone some notable changes, particularly in the suburbs surrounding the largest cities, such as Toronto, Montreal and Vancouver. Historically, the suburbs of these metropolises were young and fast growing compared to the central city.

However, the census results indicated that, although they're still growing faster than the central city, the suburbs experienced a considerable slowdown, while growth in the central cities actually picked up, in part due to growing and revitalized downtown areas. In addition, the age difference between the city and the suburbs has narrowed. Typically, central cities had higher percentages of those 65 and over. But now the suburbs are growing older, as many residents age in place, preferring the familiarity of their neighbourhoods, many of which were established over 25 years ago.

These trends in growth and aging have important implications for marketers. Although large urban areas will continue to experience growth, more and more rural and small urban communities will need to plan for population declines and an older population. Businesses will need to adjust their product offerings, and governments may face challenges in maintaining emergency services, health care and social services like libraries and schools.

Although many marketers are focused on the young Millennial population, the large and rapidly growing number of seniors offers opportunities for businesses and industries offering products and services designed with their needs—and wallets—in mind, especially in the health care, travel and financial services industries. As more seniors choose to remain living in their local communities rather than moving to group health care facilities, there will likely be a greater need for home care services.

However, as Boomers approach their mid-seventies, many may choose to downsize, resulting in an increased interest in apartment living—including both condos and rental—in lively neighbourhoods that can satisfy their enduring interest in trendy food and entertainment. Assisted living residences for seniors will also likely attract increased attention as health problems become more common among aging Canadians, and their ability to live independently wanes.

The aging of our suburbs presents still other challenges for both businesses and governments. Businesses will likely experience a change in product needs as young families are replaced by empty-nesting couples and older women living on their own. Marketers more than ever will need to be able to identify smaller niche markets. With population characterized by decreased mobility and many seniors living alone, municipalities will also face a need for better public transportation and more programs oriented to seniors. And businesses offering home delivery of products targeted to seniors are likely to become even more popular.

The Canadian landscape is changing, subtly but profoundly. And insights from these latest Census findings—as well as upcoming releases covering families, income, language, immigration, education and work—will help businesses, government agencies and not-for-profits improve their marketing, merchandising and decision-making.

—————————————

Doug Norris, Ph.D., is the Senior Vice President and Chief Demographer at Environics Analytics.