Cannes 2017: Canada shines on Design shortlist
The country also gets nominations in Media and Entertainment for Music.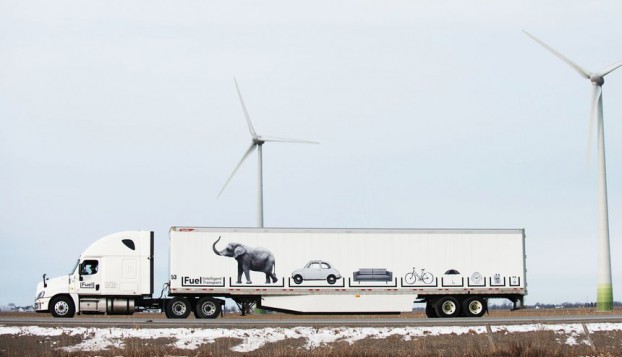 Pictured: Sid Lee's work for Fuel Transport, which picked up four mentions on the Design shortlist.
Correction: An earlier version of this article included the incorrect logo for Innocence Canada and incorrectly attributed work for Fuel Transport to Sid Lee Montreal.  It also had an incorrect count for the Media shortlist and did not originally include Juniper Park\TBWA's shortlisted work for Miller Coors. Strategy regrets the errors.
Canada had a strong showing on the shortlists announced in Cannes Tuesday, particularly within the Design category, picking up 19 mentions.
Among the agencies recognized on that shortlist was Sid Lee, which accounts for several of the nods for its work with Fuel Transport, Sommet Place Ville-Marie and Banque Nationale. Leo Burnett's "Cook This Page," and Lg2 Toronto's "Give-a-Care," which have both already nabbed Lions, also received mentions on the Design shortlist.
"Cook This Page" also made an appearance on the Media shortlist, where Canadian work picked up seven mentions. Among the shortlisted entries is also FCB Toronto's "Down Syndrome Answers," which has already won Lions in Health and PR.
Despite doing well in Design, Canada was a no-show on the Product Design shortlist and the Entertainment Lions.
However, Canada did pick up two mentions in the Entertainment for Music category, including for Drake's album Views.
Check out the full list of shortlisted work below and keep visiting strategy this week for more from Cannes Lions 2017.
Design (19)
Banque Nationale, "Altcourt," Sid Lee Montreal
Creation of a New Brand Identity: Consumer
Fuel Transport, Sid Lee Toronto
Creation of a New Brand Identity: Corporate
Brand Collateral
Logo Design: Local Companies & Brands
Video/Moving Images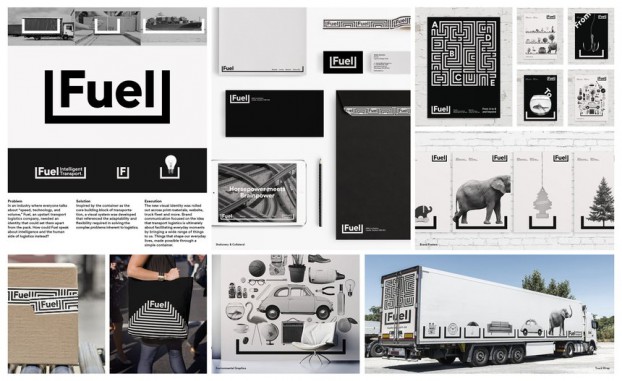 Vancouver Mural Festival (identity), 123W Vancouver
Creation of a New Brand Identity: Non-profit
IKEA Canada, "Cook This Page," Leo Burnett Toronto, Grayson Matthews Toronto; Papertec; Printed by Somerset; Trade Graphics By Design
Posters
Promotional Item Design
Les Producteurs de Lait du Quebec, "Solid Stuff," Lg2 Montreal; Cinelande et Associes Montreal
Posters

Starlight Children's Foundation, "Ward+Robes," Rethink Toronto; Untitled Films Toronto; Alter Ego Toronto; School Editing Toronto; Vapor Music Group Toronto
Promotional Item Design
Rethink Breast Cancer, "Give-a-Care," Lg2 Toronto
Promotional Item Design
Comprehensive Range
Copywriting
Boom 97.3, "Mixtape of You," No Fixed Address Toronto
UX Interface and User Journey
Amnesty International, "Barbed Wire," Cossette Montreal
Social Engagement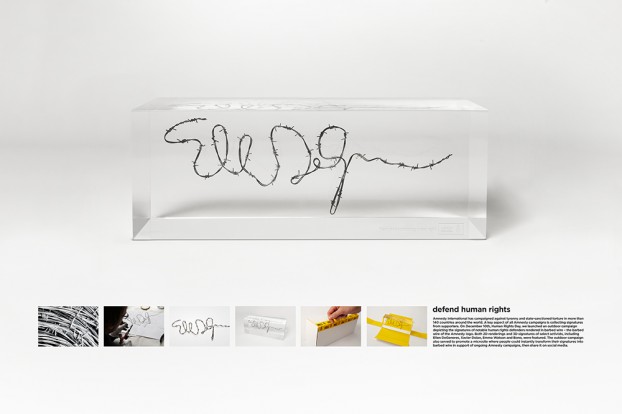 Sommet Place Ville-Marie, Sid Lee Montreal
Wayfinding & Signage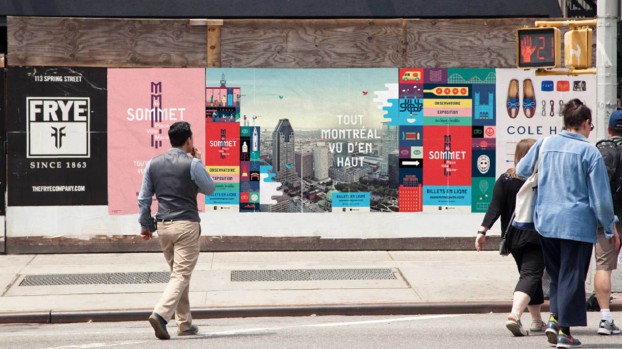 The Goods, John St.
Comprehensive Range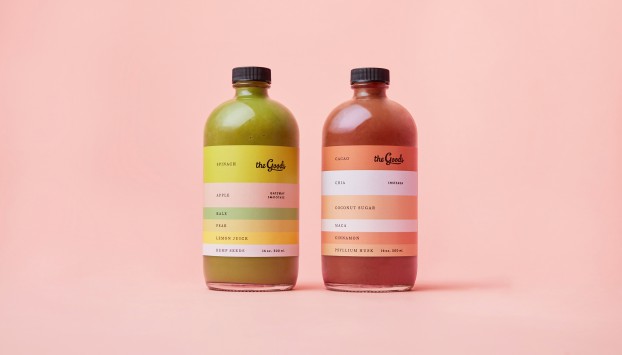 Innocence Canada (logo), KBS Toronto
Logo Design: Local Companies & Brands
Design Excellence in Effectiveness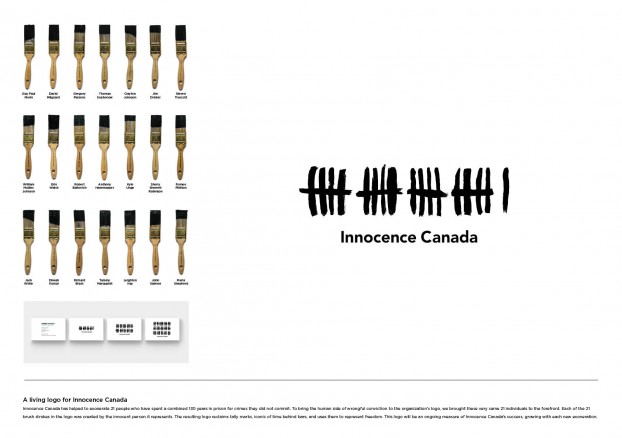 Miller Coors, Miller Lite rebrand, Juniper Park\TBWA
Rebrand/Refresh of an Existing Brand: Consumer
Media (7)
Canadian Down Syndrome Society, "Down Syndrome Answers," FCB Toronto; Reprise Media Toronto
Excellence in Media Insights & Strategy
FGL Sports, "Sport Chek – The Fastest Olympic Campaign Ever," Touché! Montreal; TBWA\Worldwide New York
Retail, e-Commerce, Restaurants & Fast Food Chains
YWCA Canada, "Blamé," Juniper Park \ TBWA Toronto; Raina+Wilson Toronto; PHD Toronto; Apex PR Toronto
Use of Stunts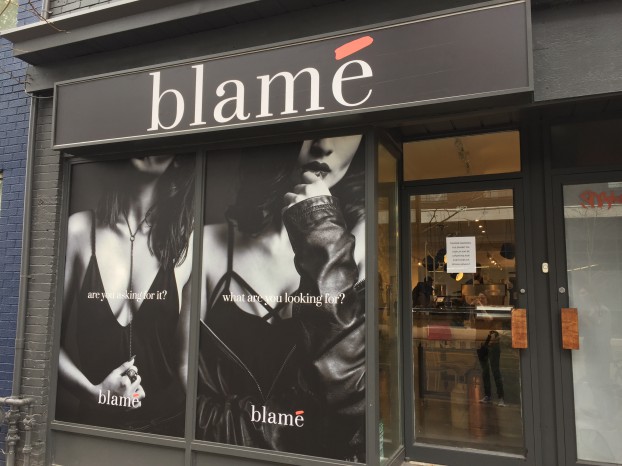 IKEA Canada, "Cook This Page," Leo Burnett Toronto, Grayson Matthews Toronto; Papertec; Printed by Somerset; Trade Graphics By Design
Use of Stunts
Canadian Safe School Network, "Bully Ads," Touché! Toronto; BIMM Toronto
Use of Digital Platforms
Data Driven Targeting
Alliance de l'Industrie Touristique du Québec, "Blind Love," Touché! Montreal; Lg2 Montréal
Use of Branded Content Created for Digital or Social Media
Entertainment for Music (2)
Alzheimer Society of Toronto, "Spirit of John," J. Walter Thompson Canada
Artist Associated Event in Partnership with a Cause

October's Very Own (OVO Sound)/Drake, "Views," The Young Astronauts Toronto
Co-creation & User Generated Content