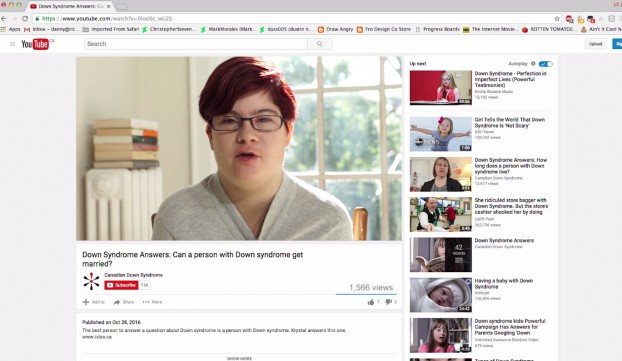 FCB Toronto will need to clear a little more awards shelf space after picking up another win in Cannes on Wednesday.
The creative agency, Reprise Media and the Canadian Down Syndrome Society delivered the sole Canadian win in Media, earning Silver in the Excellence in Media Insights & Strategy subcategory for "Down Syndrome Answers."
The campaign has so far picked up several Lions in Cannes this year, including in Health & Wellness, PR, Cyber, Direct and Creative Data.
From a media perspective, search was central to the campaign, which used the top 40 most common questions Googled after expecting parents receive a positive result for Down syndrome (and have only a brief time to decide how to proceed with the pregnancy) as the jumping off point for the creative. Google has also used the campaign as a case study for best-in-class search marketing.
Media jury president Mike Cooper, worldwide CEO at PHD, said the group judged a slew of work centred on politics and gender equality, including "Fearless Girl," which was awarded Gold and has so far picked up three Grand Prix wins in Cannes this year.
But the ultimate Grand Prix pick in the category went to a campaign that used a media strategy in line with a key tenet of its brand: savings.
Jet.com and R/GA New York earned the top prize in the category for "Innovative Saving." The integrated work helped grow the e-commerce brand from a startup in the U.S. to a brand worth more than $3 billion, according to the case submitted to Cannes. (Last August, Jet.com was acquired by Walmart).
Among the executions was a video that capitalized on interest in Super Bowl ads without the price tag. It created a literal "super bowl commercial," gaining traction through search without the hefty spend that would come with airing a real ad during the big game. (The case study can be viewed here.)
Silver Media Lion
Canadian Down Syndrome Society, "Down Syndrome Answers," FCB Toronto; Reprise Media Toronto
Excellence in Media Insights & Strategy