Cannes Lions Digest: Can Canada continue its streak?
See the new chances the country has to add to its Lion total and hear what our jurors have to say about the winners so far.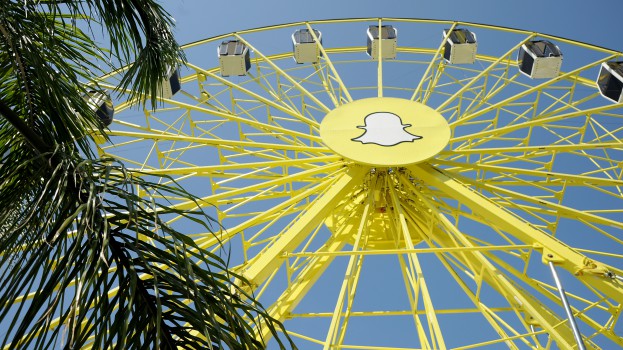 There are a lot of happy Canadians on the Croisette and not just because they've been riding the Snapchat Ferris wheel too much.
Cannes-goers woke up Thursday to news that Canada had received an additional 32 shortlist nods across Film, Film Craft, Digital Craft and Radio.
The shortlist additions come fresh off of a successful Wednesday, when the country added to its pride of Lions with a strong showing in the Design category by picking up 10 wins.
Sid Lee Toronto nabbed four Lions in the category for its work with Fuel Transport. KBS Toronto was also a multi-winner in the category, picking up two wins for its work with Innocence Canada.
Leo Burnett and Lg2 also added to their festival totals with wins in the category (Gold for IKEA Canada's "Cook This Page" and Silver for Rethink Breast Cancer's "Give-a-Care" product line, respectively).
Juniper Park\TBWA and 123W also each earned Lions in Design, the former for U.S. client Miller Lite and the latter for its brand identity work with the Vancouver Mural Festival.
Outside of Design, Canada won two more Lions Wednesday.
FCB Toronto (alongside Reprise Media) continued a winning streak by delivering the country's only win in the Media category for "Down Syndrome Answers."
And finally, Toronto's The Young Astronauts and record label October's Very Own gained a win in the Entertainment Lion for Music category for its meme generator created in the wake of the album launch for Drake's Views.
This week, the team at strategy has also caught up with Canadian jurors Jordan Doucette (in Cyber) and Marie-Elaine Benoit (Design) to hear more about what went on in their jury rooms and the work that Canada's been putting on the table.
Be sure not to miss the views offered up by Unilever CMO Keith Weed on audience polarization and "#unstereotype," as well as Weston Bakeries' Andrea Hunt and SickKids' Lori Davison on the value they see in visiting Cannes this year.
Check out the full shortlist and winners tally for Canada so far below and keep visiting for more through Saturday.
Here's the Canadian shortlist tally so far:
Design: 19
Film: 15
Cyber: 9
Radio: 7
Media: 7
Direct: 7
PR: 4
Outdoor: 2
Mobile: 2
Entertainment Lion for Music: 2
Print & Publishing: 0
Glass: 0
Product Design: 0
Creative Effectiveness: 0
Entertainment Lions: 0
And here's the winners list so far:
Design: 10 (1 Gold; 3 Silver; 6 Bronze)

Health & Wellness: 8 (3 Gold; 4 Silver; 1 Bronze)

Cyber: 4 (1 Silver; 3 Bronze)

PR: 3 (Bronze)

Direct: 2 (1 Silver; 1 Bronze)

Outdoor: 1 (Gold)

Promo & Activation: 1 (Bronze)

Creative Data: 1 (Bronze)

Mobile: 1 (1 Bronze)

Media: 1 (Silver)

Entertainment Lion for Music: 1 (Bronze)

Entertainment: 0

Glass: 0