The PROMO! shortlist has been revealed
The campaigns set to compete as the best activation and experiential work in Canada.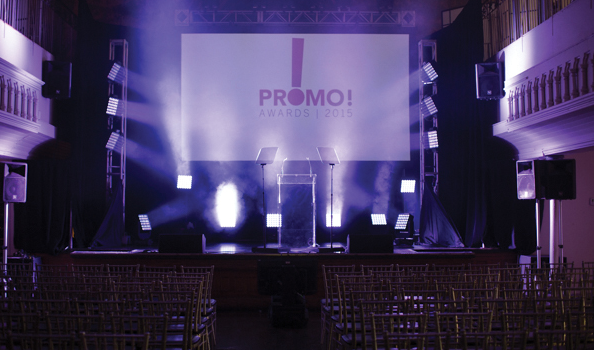 The shortlist for the 17th annual PROMO! Awards has been unveiled, showcasing the top campaigns that jury members will consider in the experiential and activation space.
Produced by strategy and CAPMA (Canadian Agencies Practising Marketing Activation), the PROMO! Awards were designed to honour "breakthrough creative, strategic brilliance and outstanding results in the experiential and brand activation space." This year's 15-person jury is being led by co-chairs Susan Irving, senior director of marketing at PepsiCo Foods Canada, and David Watson, executive creative director of design at Mosaic.
The shortlisted work is below, although some finalists may be in the running in multiple categories. The category breakdowns are now available at the PROMO! Awards website.
2017 PROMO! Awards shortlist
Children's Wish Foundation
"#DoTheLivi"
Mosaic

Sport Chek
"#WhatItTakes – Rio Olympics"
TBWA\Chiat\Day

Harley-Davidson
1903: A Harley-Davidson Café
Zulu Alpha Kilo

Cineplex Entertainment
"A Balloon for Ben"
Zulu Alpha Kilo

Amazon
"Amazon Echo #BaldwinBowl"
Leo Burnett, Toronto

YWCA Canada
"Blamé"
Juniper Park\TBWA

Labatt Breweries of Canada
"Bud Light UFC"
Anomaly

Labatt Breweries of Canada
"Budweiser Light Up the Nation"
Mosaic

Canadian Safe School Network
"Bully Ads"
BIMM/Touché

Chevrolet Canada
"Chevrolet Spark Launch"
McCann Canada

Canadian Tire Corporation
"Christmas Door"

Procter & Gamble / Mr. Clean
"Cleaner of Your Dreams"
Leo Burnett, Toronto

Canadian Down Syndrome Society
"Down Syndrome Answers"
FCB Canada

Nike Canada
"Face of the Fans"
Anomaly

Rethink Breast Cancer
"Give-A-Care"
Lg2

WD-40
"Haunted Door"
BIMM

Garde-Manger Pour Tous
"Help Us Fill The Emptiness"
Cossette

Innocence Canada
"Innocence Canada Installation"
KBS Canada

Interac Association
Interac Be In the Black Brand Campaign
Zulu Alpha Kilo

Société des casinos du Québec
"It's Country at the Casino"
Cossette

GoDaddy
"Itty Bitty Ballers"
Juniper Park\TBWA

Lexus Canada
"Lexus LinkedIn"
DentsuBos Toronto

Boom 97.3
"Mixtape of You"
No Fixed Address

IKEA Canada
"Moving Day – Move Less"
Leo Burnett, Toronto

Interac Association
"Pets with Credit"
Zulu Alpha Kilo

Canadian Tire Corporation
"Red Door to Rio"

La Société des alcools du Québec (SAQ)
"SAQ Inspire"
Cossette

SickKids Foundation
"SickKids VS"
Cossette

Raising the Roof
"Street Shops"
Leo Burnett, Toronto

TD Canada Trust
"TD Thanks You"
Diamond Integrated Marketing

Drug Free Kids Canada
"The Call That Comes After"
FCB/SIX

Yellow Pages
"The Lemonade Stand"
Leo Burnett, Toronto

Tim Hortons
"Tim Hortons and Team Canada Win Gold"
Mosaic – Hunter Straker

Shock Top / AB InBev
"Unfiltered Big Game Ad Review"
Anomaly

Ontario Tourism Marketing Partnership Corporation
"Where Am I"
FCB Canada

Interac Association
"Winterlicious – Dinner in Black"
Zulu Alpha Kilo