Creating ads for today's streaming audience
Spotify offers advice to advertisers who want to improve their audience's digital experience.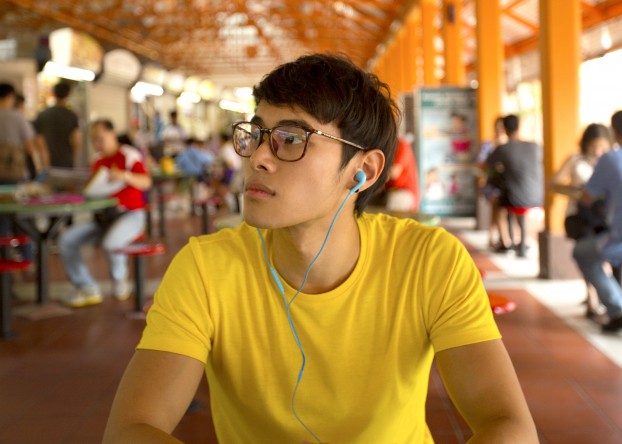 Spotify are the experts in audio streaming services, with over 140 million active users and over two billion playlists on their platform. But they're also leaders in connecting brands with new audiences.

Reaching audiences through audio isn't new.  However, connecting with streaming audiences is a whole different challenge, and Spotify has narrowed it down to a science.

Their recent research, "Understanding People Through Music," reveals how people's unique streaming styles influence their personality traits, brand sentiments and purchase behaviors. It outlines audio personality types, each of which ties to specific consumer habits and preferences for engaging with brands online.

Of particular interest to marketers, the research revealed three key listening habits among Spotify users: how much people seek out unfamiliar music (Discovery); the range of music that people listen to (Diversity); and how actively people curate their streaming experiences (Tilt).

These new habits give us a deeper overall understanding of your target audience that extends beyond typical age, gender, and interest demographics to device type, time of day, location and more. For example, people who prefer to stream rather than curate their playlists often listen to Spotify at the gym; so, health and fitness advertisers may want to serve their ads to those listeners during peak gym hours and only on specific playlists.

With these new findings in mind, Spotify offers the following advice for advertisers who want to improve their audience's digital experience.

Insight #1: Audio ads are more than 2x as likely to lift purchase intent and information intent than display ads.

Advice: Listeners are looking for a cohesive experience during their podcast or playlist, and advertising can sometimes be jarring. Consider how your brand's message can feel more like narrative storytelling content, and less like an interruption.

Insight #2: 52% of the Spotify Branded Moments audience said the campaign increased their interest in the brand, a 30% lift compared to average Spotify campaigns.

Advice: With Branded Moments, listeners are rewarded with 30 minutes of uninterrupted listening in exchange for watching a short-form vertical video. After the listener completes the video, the brand owns the conversation with 100% SOV. As a marketer, look for channels where you can own the space and keep your audience's attention for longer than any TV spot or radio ad could promise.

Insight #3: In Ipsos' global database of over 3,500 advertisements, about 89% use music in some form.

Advice: Music evokes feeling, meaning a great soundtrack can be key to telling a memorable story. Use sound to your advantage by driving emotion, or let your information stand out on top of a chill background track.

Insight #4: 76% of the Spotify Branded Moments audience said the native content they interacted with was intended for people like them.

Advice: If content is king, context is god. Listeners are averaging 148 minutes of music streaming a day, from early morning workouts to bedtime. Understand how, when and where your audience is listening, then personalize your message for the moment. For example, Bacardi reached people listening to Spotify's Party playlists, while Gatorade owned the Workout moment

Insight #5: On average, audio ads drive 24% higher recall than display ads.

Advice: Robust ads with video, audio and text allow for a more sensory experience than just text, so think about the full range of senses. Consider the story you're telling, then pair it with the appropriate catchy melodies, entertaining narration, ambient noise or immersive effects.

Audiences are using music to enhance moments in their everyday lives, and advertisers need to meet them where they mingle. With these insights and advice from Spotify, it's easier than ever to personalize the audio experiences that your customers are already finding online.