B.C.'s Tartan Group merges with U.K.-based Beattie
Former Saatchi boss Kevin Roberts connects a hungry niche agency with an expanding network.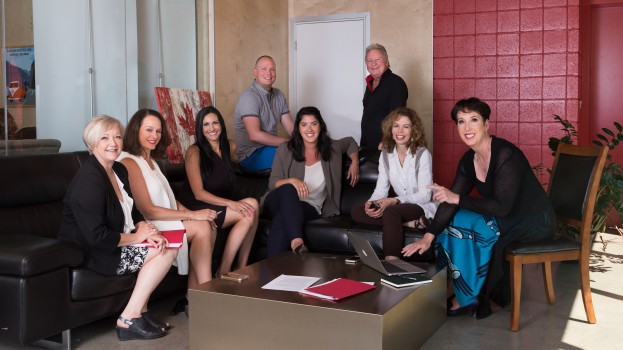 Tartan Group, a Victoria, B.C.-based PR agency that's worked with the likes of Destination Canada and the Jordan Tourism Board, has merged with British agency network Beattie Group to become Beattie Tartan.

Tartan has worked primarily with destination and real estate marketers as a small agency of 12 full-time staff with satellite operations in Vancouver, Seattle, New York and Miami. However, the agency had been looking to expand domestically and found it difficult to do so while entrenched in the tourism market.

"You can only have so many hotels and locations in so many markets," says Tartan founder Deirdre Campbell, now managing director of Beattie Tartan. "Client conflicts become a problem."

The 30-year-old Beattie Communications operates three agency brands – Beattie, Only Marketing and 11ten – with more than 130 staffers spread across 12 offices in the U.K. and Ireland. Its client lists includes Unilever, Merck and Kimberly-Clark and its annual U.K. billings were £15 million in 2016.

Beattie already operates an office in Toronto and Only Marketing operates in Toronto, Calgary, Vancouver and Montreal, However, Beattie Group has been looking to expand beyond that.

Laurna Woods, Beattie Group CEO, says Canada will be a "springboard for our growth globally." In an email to strategy, she says "Canada is the land of opportunity. It's not depressed with Brexit. It has a charismatic leader, a stable democracy and a strong economy."

Campbell met with Beattie's chairman and former Saatchi & Saatchi CEO Kevin Roberts in March to discuss her expansion goals. Kevin Roberts was named chair of Beattie Group back in January, tasked specifically with helping the firm expand to Canada. Roberts had formerly served as president and CEO of Pepsi Canada and resigned from Saatchi in 2016 after making controversial remarks about gender diversity during an interview.

Following his meeting with Campbell, he called back with the offer to form a new agency under Beattie's banner. Tartan's old operations have now been shuttered, with its clients and staff moving over to the new shop.

In addition to expanding the Toronto office, Beattie Tartan will expand to Calgary as well. This expansion will require Beattie's expertise to move the current staff beyond its tourism niche, Woods says. Only Marketing's Jessica McAndrew is also set to aid in the company's growth. The company is planning a recruitment drive to help it grow beyond its current billings of $2.5 million.

The Canadian team will be led by Campbell who will report to Woods in the U.K.