Inside Walmart Canada's e-commerce expansion
From Marketplace to voice, Rick Neuman lays out why some of the retailer's recent announcements matter.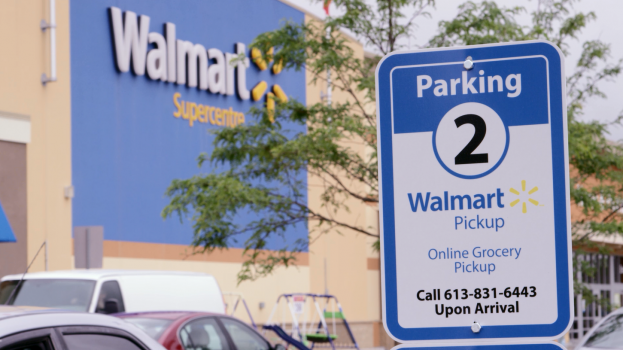 As much attention has been focused on Amazon's takeover of Whole Foods – and the ensuing price drop at the organic grocer's locations – Walmart Canada has been ramping up its own offerings, particularly online.

Following reports earlier this summer, the retailer – which has been expanding its click-and-collect and delivery options in this market – officially announced Tuesday that it was bringing its Walmart Marketplace of third-party sellers to its Canadian e-commerce website. Initially through 27 sellers, the move effectively doubles its online inventory. Walmart Marketplace has been running south of the border for several years, with third-party sellers paying a percentage commission – varying depending on category – to Walmart for the referral traffic.

We asked Rick Neuman, Walmart Canada's EVP of e-commerce and technology, to break down why the Marketplace move matters and his view on what else is to come.

What was the impetus to bring this Marketplace offering to Canada?

The impetus was looking at what our customers are looking for, assortment-wise and product-wise, and seeing that even with the whole assortment that we have in our stores and a growing extended aisle assortments on Walmart.ca, there were a lot of things that customers were coming to the site expecting to find and not being able to. We wanted to make sure that if a customer is choosing Walmart, they're able to complete their full shop with us.

This is a really important piece of our long-term strategy. Being able to have the right assortment to serve the customer is table stakes, and we need to be able to take the assortment conversation out of the way a little bit and focus on the things that we have been really strong on – on continuing to provide a great price, on leveraging our physical assets to make access the most available to our customers.

How does this model benefit the sellers and Walmart itself?

It gives [sellers] access to the traffic and the customer that's already coming to Walmart for their weekly shop, for groceries and cleaning supplies, as well as many other categories that we're pretty well known for. So it gives them access to those customers and to participating in a space where it's really difficult to get that type of attention and traffic, in the online space especially. It's very expensive to bring it into your own site. From the Walmart perspective, it allows us to serve customers the complete basket, and in these cases, we don't have to have the same inventory position and we don't have to incur some of the overhead costs like warehouses.

So how are you ensuring a consistent – and positive – customer experience in terms of fulfillment?

We've really partnered with some of the best sellers that have proven themselves on the Walmart.com Marketplace [in the U.S.]… We'll continue to work with our sellers to make sure they're providing the right experience to our customers. Where it's not appropriate, we'll make strategic choices, but everyone we're partnering with – the first 27 – we're really confident in.

The hardest part of hosting a marketplace is how it integrates into other sellers' systems: their ability to list SKUs with you, their ability to price those SKUs and really manage their assortment but inside of your store. And so we have a seller centre, a portal where the sellers can come in and manage their full assortment completely on their own with limited participation from our team and so that we can get involved in a strategic way, versus the nuts and bolts of running a site. That's really allowed us to move a lot faster and allows our sellers the control that they need to really take the ownership and give us the assortment that our customers are looking for.

Beyond Marketplace, Walmart recently announced a partnership with Google Express in the U.S. How might that eventually have an impact here?

Google Express, the underlying platform, doesn't exist in Canada and Google hasn't brought it to market yet. Voice in Canada is still in its very, very early days and so many of the voice platforms are very recently launched or don't exist at all. But seeing how it works in the U.S. and being able to leverage some of the partnerships that they've created gives us a really great opportunity. So we work with Google every single day to try and leverage their capabilities to serve Canadians… There's lot of opportunity ahead for partnership with Google overall.

Voice is really interesting. I'm confident it will come to Canada in a major way and I'm confident it will be a significant portion of our strategy at some point. But I think it's up to the customer to decide when they are ready for it and for us to be ready on the supply side to ensure we provide the right experiences in order to get there. We're fortunate enough to have an organization that's already moving into this space, both in the U.S. and other markets.