'Zero-waste' grocery store opens up in Ottawa
From in-store to online, how Nu Grocery's founder aims to make the shopping experience simple for newbies.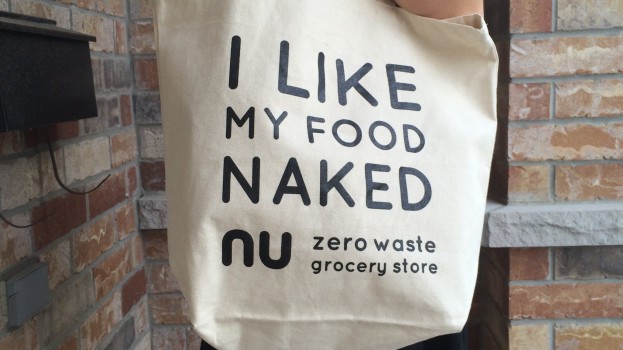 A new "zero-waste" grocery store has opened its doors in Ottawa, with its founder focused on making the shopping experience convenient even for newbie environmentalists.
Valérie Leloup describes the new Nu Grocery store as a "selfish project." After receiving a book about the zero-waste movement as a Christmas gift, she began making changes to her personal habits and home life to reduce use of things like plastic packaging.
The shopping experience wasn't always easy, prompting the idea of opening a zero-waste store. Aside from finding actual products with limited packaging, for many years stores like Bulk Barn didn't allow customers to bring their own containers (Bulk Barn changed that in select stores in 2016 and it now has a reusable container program nationally).
While Quebec, and Montreal in particular, have more established zero-waste movements, Ottawa has been relatively behind, she says. But after doing some research on similar store concepts, she says she saw potential for the idea to grow, pointing to examples like France's Day by Day. (Outside of Quebec, Canada is home to other zero-waste concepts, including Nada Grocery and Green, both based in British Columbia).
Nu Grocery officially opened its doors Aug. 19 – in a riding of Ottawa Leloup describes as highly educated and largely environmentally conscious – marketing itself through social media and word-of-mouth. The design was focused on being "absolutely not granola," Leloup says, with a contemporary, clean look – with the latter particularly crucial for a bulk food store.
Much of the concept is rooted in making the customer experience for potential zero-wasters simple.
The experience of bring-your-own-container programs at other stores isn't always seamless, with customers having to line-up to verify and weigh their containers (so they won't pay for the extra weight later), she says. Nu Grocery, on the other hand, was designed to have its "tare station," or weighing area, immediately available for customers to use themselves, she says.
The store also offers recyclable paper bags and glass jars to borrow (for a $1 deposit) for shoppers interested in trying out the store but who might not be practiced planners when it comes to zero-waste shopping.
The business also has an online shopping component for supplies like bags and bottles. "Online shopping should be the thing we do when we have no other choice," Leloup says, noting that she feels strongly about buying from local businesses over, say, Amazon. That said, its ecommerce site is aimed at helping customers get the supplies they might need to embrace zero-waste. The shipping process itself is also aimed at reducing waste by reusing boxes from suppliers and using only paper tape that's recyclable.
The zero-waste philosophy also applies to Nu Grocery's supply chain, Leloup notes. It aims for a circular model. For example, liquid soap is delivered in a large container that can be hooked up to a pump for in-store shoppers, with the container ultimately being returned to the supplier.