Weight Watchers takes dinner digital
The brand puts members' stories in context with a new digital-only campaign.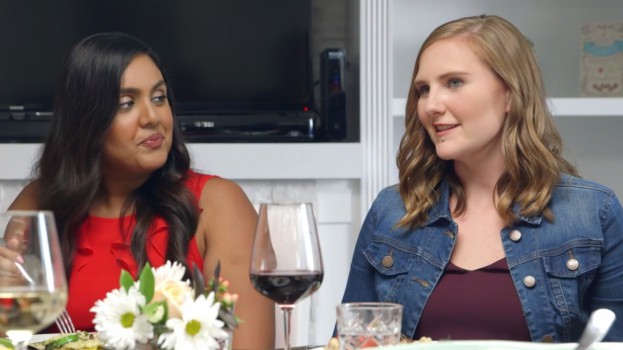 Weight Watchers Canada has trimmed its TV spending, opting for a digital-only fall campaign to continue its modernized messaging.

The new "Just Watch Me" campaign, led by digital agency Pound & Grain, brought together Weight Watchers members from across Canada over a dinner party, with the unscripted experience captured for digital and social content.

The idea behind the new campaign was to capture the essence of a Weight Watchers meeting and the real success stories that members there share. "The stuff that we got from our real members was better than anything I could have written," says Matt Lattanzio, digital marketing manager at Weight Watchers.

The brand first moved toward its "Just Watch Me" platform (created by FCB) in early 2016 as part of an overall shift that saw its weight loss program being updated to integrate fitness and well-being into what had primarily been a food-focused regimen. The "Just Watch Me" platform has since carried a fill-in-the-blank theme of empowerment, highlighting individual examples of what members now feel able to accomplish after working with Weight Watchers, from running a 5km race to playing the cello.

The digital media plan for the current campaign includes the videos, pre-roll ads, banners and landing pages, with Neo@Ogilvy leading a sequential programmatic ad buy designed to let members' stories unfold before viewers receive specific offers to join Weight Watchers.

Going digital-only is new for Weight Watchers, which is aiming to have its media spend mix be more measurable, Lattanzio says.

Its target consumer, however, is staying somewhat the same as it continues its path to showing how it's evolved to younger consumers without alienating its core base. The brand's average customer is around age 49, but its membership base does skew younger, too, with the new campaign creative featuring women in their 20s, he points out.