Sun Life debuts a new digital persona
"Ella" will be the voice for the brand's digital touchpoints, aiming to add a human touch to its more tech-heavy interactions.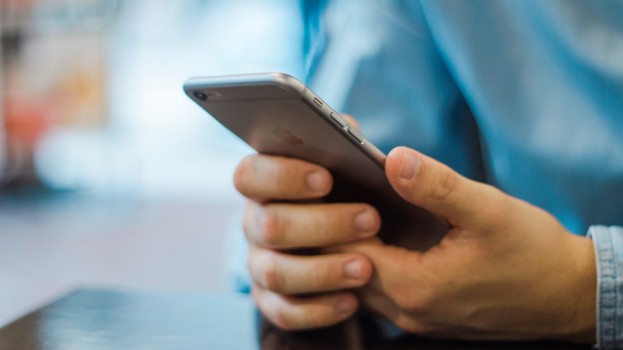 Sun Life has added a new, not-so-human employee to its team in an effort to humanize its digital offering.

The life insurance giant has introduced "Ella," its interactive "digital coach" and new persona to represent the brand's digital touchpoints.

The impetus to launch Ella was in part to add a degree of empathy to the brand's digital interactions, complementing its existing 3,300 advisors. As the financial industry (and others) are disrupted by new tech players, digital touchpoints are becoming increasingly central to customer service strategy.

"Knowing that technology is evolving very quickly, clients are more and more okay with having technology at the other end to help them making the right choices," says Isabelle Hudon, Sun Life's SVP of client solutions. But at the same time, the brand wanted to avoid those interactions being "cold and distant," she says.

Ella's introduction builds on Sun Life's existing Digital Benefits Assistant platform, which launched in 2016 and uses data and analytics to present customers with ideas at what Sun Life calls "key life moments" around health care coverage or retirement savings, for example.

Ella is available through Sun Life's website and soon its mobile app. It will first be available for the benefits and pension area, providing information and advice through what the company says are "highly sophisticated data analytics."

Gradually, it will become the main delivery channel for the brand's artificial intelligence investments, Hudon says. Those are still being piloted, with Sun Life determining where it will be placing the most investment (for example in fraud detection or chatbots).

The process to develop Ella began with the idea that Sun Life did indeed need a persona, she says, differentiating from a mascot or marketing stunt. That idea came in part from watching major tech brands invest in their own brand voices – think Apple's Siri and Amazon's Alexa.

After research and testing, it settled on using a female name and voice, an idea Hudon says she was largely behind, given that it was a good way to encompass key attributes Sun Life wanted in its persona, such as optimism, being caring and doing many things at once.

Ella will also have a physical look, which will be unveiled later this month.

Sun Life has just opened up its new Toronto headquarters, which includes a floor dedicated to digital innovation, including AI. The brand has been investing in fintech and health-related tech, also partnering with MaRS Discovery District last year as part of its innovation strategy.