Guerrilla street cred
Grassroots Advertising is using new tech to improve the creativity of the messages it brings to people.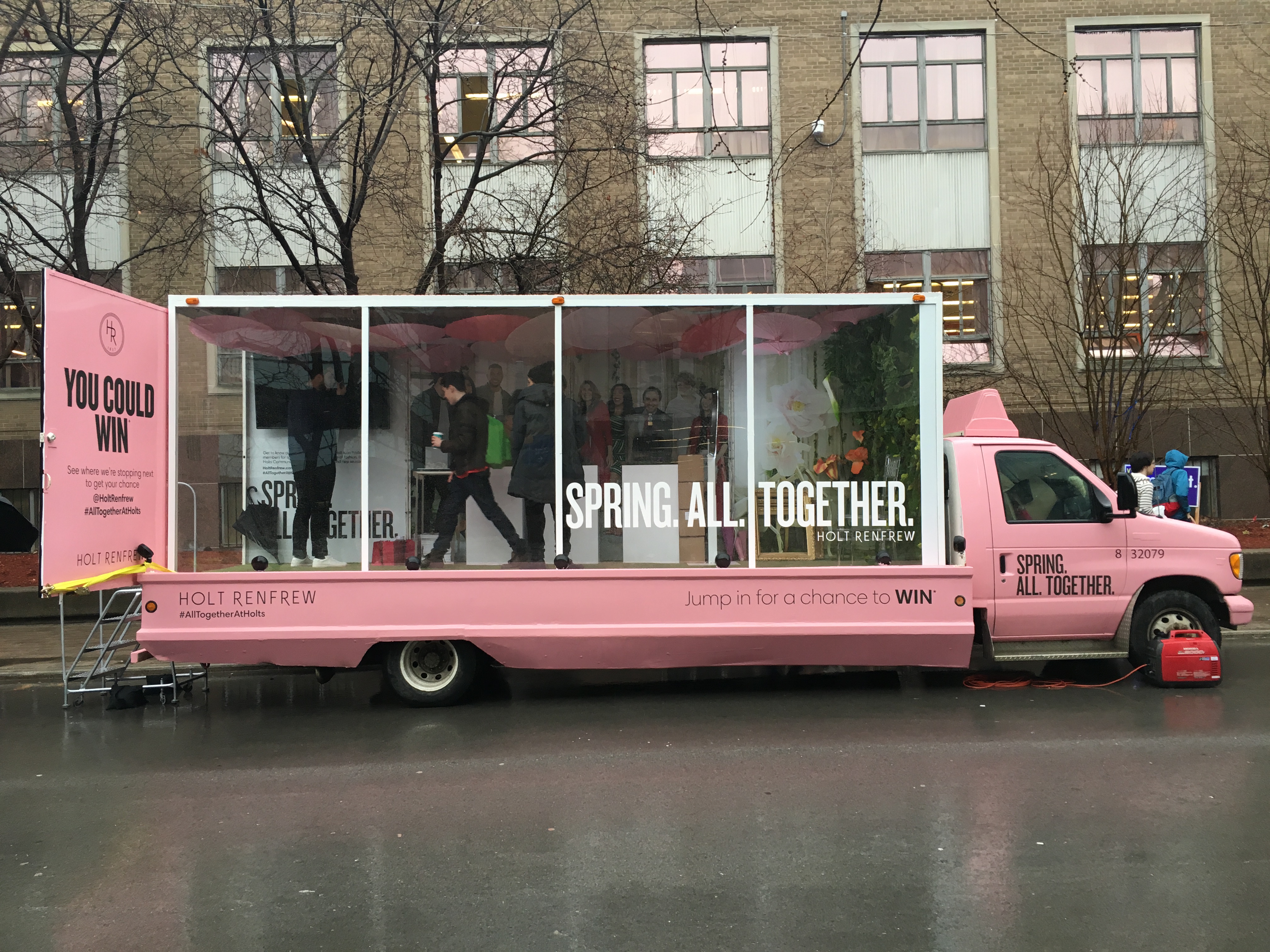 Grassroots Advertising knows how to take brand messages to the people and, thanks to new technologies, the mediaco has been ratcheting up the creativity and innovation of its executions. Its philosophy is that anything is possible, and has embraced a can-do attitude to deliver on that.
Mike Gillissie, the company's VP sales, operations and business development, says, "We make it a point to say yes as much as possible. 'Do we do crop circle advertising? Yes we do'."
Gillissie says Grassroots is seeing more demand for creating memories, and a focus on making sure the experiences are easily shared on social media to amplify the audience.  "We're enjoying integrating technology with traditional out-of- home and seeing how much fun the viewer can have with it." Toronto-based Grassroots Advertising has specialized in guerrilla marketing and street advertising for more than 30 years across Canada, the US and Europe. Its main products include experiential, 3D props and stunts, wildpostings, projections, street frames, mobile billboards, showcase vehicles, food trucks, sampling, stencil and chalk art, murals, human billboards, indoor posters and whatever unique executions can be imagined. A recent Grassroots campaign for Cars to Go in Vancouver featured a static display integrated with a large format projection and hidden talent. As customers went to pick up their rented cars, they were greeted by a big projection of comedians interacting with them in real time, transforming what is typically neither a fun nor memorable experience into something to tweet about.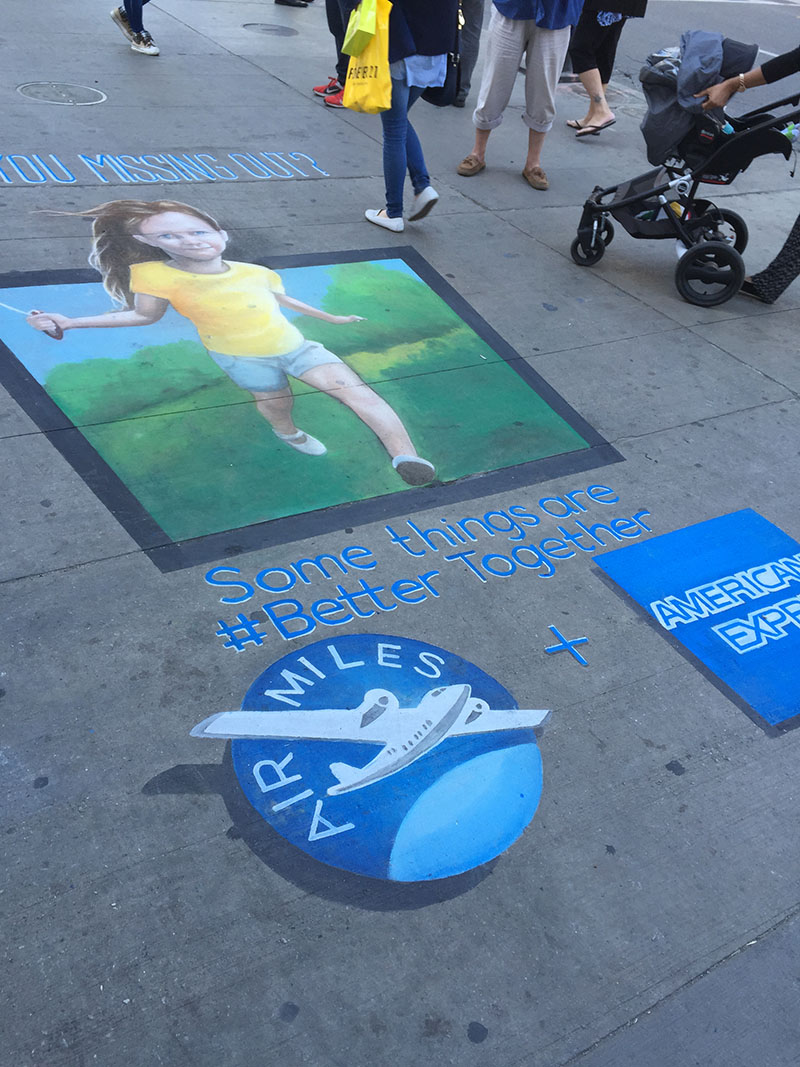 Gillissie says gamification executions, such as a campaign executed for Toyota, are also great for word of mouth and social sharing. To generate Corolla buzz, passersby were offered a seat and a steering wheel to take a virtual test drive on a (virtual) 40-foot track that was projected on a wall for all to see. This is the type of experience that is happily shared by word of mouth and social media."
He expects the experiential aspect of out-of- home to increase even more as media and technologies converge. Integration of big data, beacon tech and digital OOH will result in more hyper-targeting, fuelling dramatic growth of the industry and the use of triggers and ID software to influence behaviour. "We see trends in what clients want to do," says Gillissie.  "A couple of years ago our walking billboards were very popular, as was 3D chalk art. Currently food trucks and our showcase vehicle are getting a lot of traction, as they garner very positive consumer interaction with brands." One example is a campaign developed for Nordstrom, which included a truck branded with an elegant floral pattern and brand ambassadors handing out tulips to welcome in spring. Another Nordstrom campaign used food trucks to give away hot chocolate and gingerbread cookies. The cups had a tear-away tab that was a coupon for a free gift in-store, effectively bringing people into the store and creating a rewarding experience from start to finish.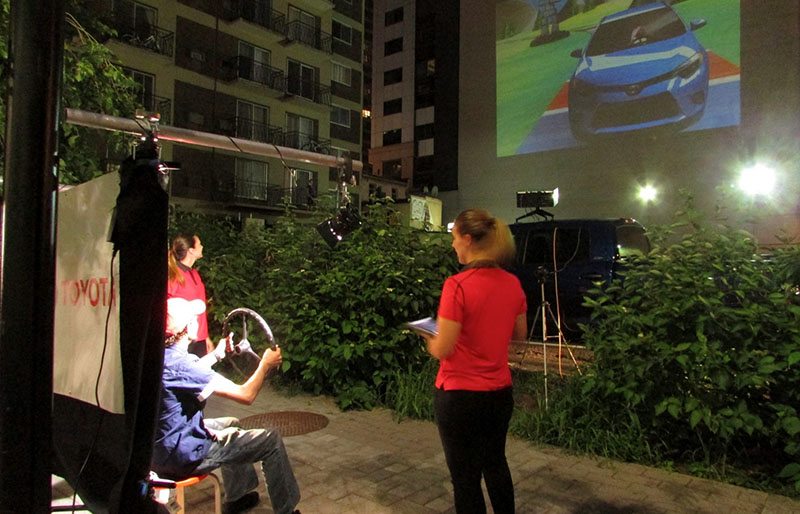 Holt Renfrew also used a display truck in an interesting way. People were invited into the glass-sided vehicle to play a game, then given the opportunity to choose a key that opened one of three plexi boxes, each one containing gifts for them to take home.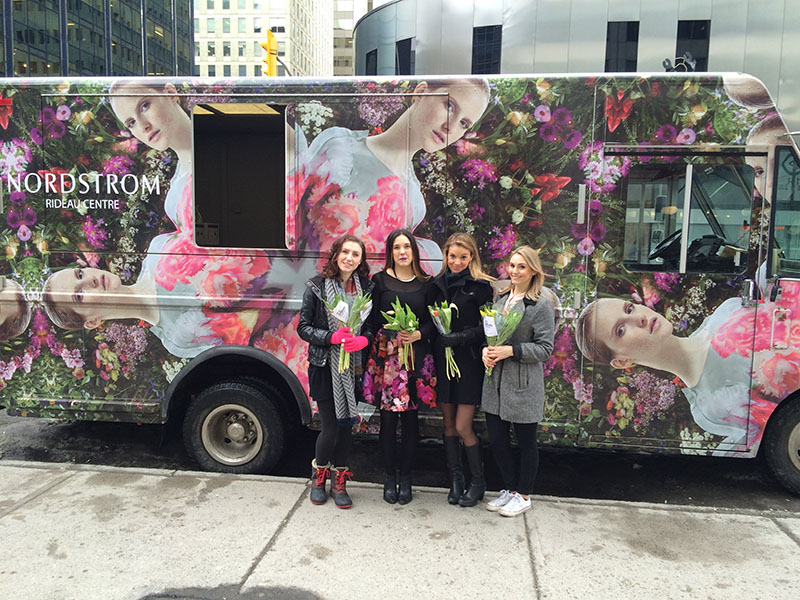 Gillissie says out-of- home, even in its most traditional sense, is still completely relevant: "It augments thedigital message. It is the original geo-targeted medium – and great creative with a powerful image cannot be ignored." Since the average person spends over three hours out of home per day, Gillissie says as people become less tethered to their offices and homes, thanks to mobile devices, this will likely increase.  "I think now more than ever the real-world omnipresent nature of out-of home is critical for any plan. After all, you can't skip it or turn it off."