Tech in Action: KLM uses VR for PR
The airline's cheeky new experience targets budget travellers.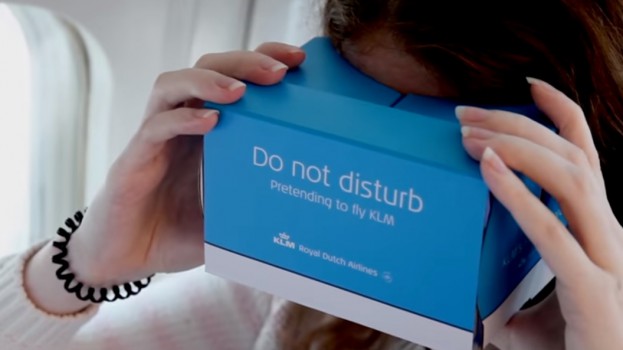 "Schadenfreude" might be German, but Dutch airline KLM is still capitalizing on others' misfortune with its newest VR execution.
Okay, so that might be a little extreme. But the brand is targeting budget flyers who they say are stuck "without proper food, with no free entertainment and with a crew that seems all but happy to be there."
The carrier's "Flight Upgrader," viewed using either Google Cardboard or other VR headsets, is basically what the name implies. Through the app, viewers – specifically those trapped on frills-free flights – can enjoy what KLM has to offer. Namely, they can read a newspaper, watch a movie on its entertainment system (well, 10 minutes of one, or a full TV episode) or "enjoy what a caring crew feels like." There's even a "free meal."
The airline has already clarified that the VR experience is a playful one – and not one meant to shame budget travellers – and that its own economy flights are "competitively priced."
It's also doubtful whether those taking in the experience sky-high will be able to sufficiently ignore their lack of legroom or crappy food.
Alas, VR has its limits.