Central Strategy rebrands
Dino Demopoulos and Zach Klein's consultancy has a new name and focus on bridging the gap between commerce and culture.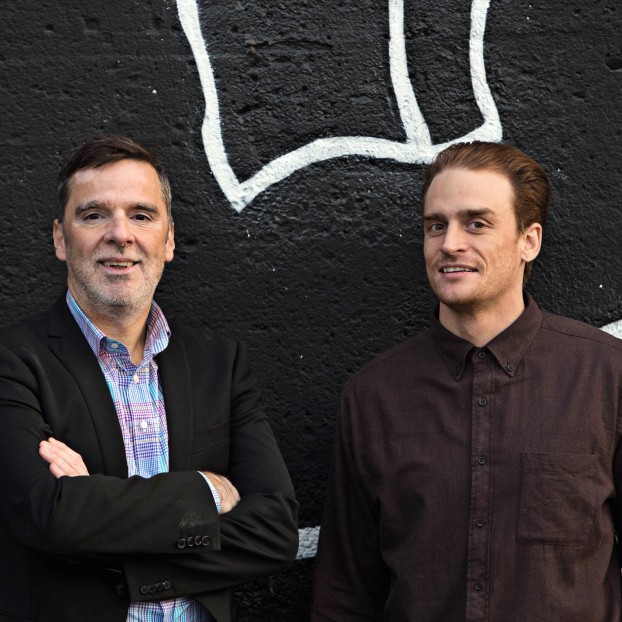 Central Strategy has relaunched itself as Paper Strategy, and the strategic consultancy hopes it won't just be differentiated by a new name, but also by a new mission to bring more cultural considerations to its services.

The consultancy was founded last year by former DDB Canada head of strategy Dino Demopoulos (pictured, left) and freelance strategist Zach Klein (right). It launched with a mission to provide strategic services independent of any creative product or output, as opposed to the strategy departments at PR or creative agencies which may be in service of selling their other in-house capabilities.

Demopoulos says that remains a big part of Paper's mission and it's seen demand for that model from clients. But the other opportunity that has revealed itself over the last year – that wasn't apparent last November – was to have that strategic approach grounded in a deep understanding of culture.

"That's the biggest requirement and challenge and opportunity for brands," Demopoulos says. "Given how quickly culture is moving and how nuanced it is, you can always be doing a better job of keeping up. Helping figure out what [a business'] role is in culture and how to mitigate the risk of getting it wrong is our newfound reason for being."

One of Paper's goals at launch was to act as a de facto strategy department for start-ups and small businesses, be they brands or agencies. This focus on culture is just as relevant for newer companies as it is for the established brands that are trying to tackle big-picture issues.

For new agencies, they may not have a planning department, or need a fresh perspective brought into an existing one that is relying on traditional consumer research that Demopoulos says tends to ignore cultural considerations. For start-ups, in addition to needing to turn an exciting product into a full-fledged brand, Demopoulos says there is sometimes a huge gap between even the best tech companies and the culture they are operating in, pointing to missteps from companies like Uber or Juicero.

Demopoulos points to work he did while at DDB as particularly good example of how a brand can take a stand in culture without transcending its product or service, such as Tribal's work on Adidas' "Run More" and Honey Nut Cheerios' "How To Dad."

In terms of the work Paper has done so far, Klein points to recent work it has done with two craft beers, one based in Portland and the other in San Francisco. In addition to the traditional business intelligence and consumer research, it brought in anthropologist Morgan Gerard to help it understand the broader cultural considerations of craft beer (so, things like relationship between the brewer and the community, what makes an impression on an already experimental consumer, how the idea of "local" resonates with beer drinkers and how all of those things were different in a city like Portland compared to San Francisco).

"Before we even put pen to paper, we spent a lot of time understanding the culture of craft beer," Klein says. "The crucial input for us was what is the craft beer culture and how does it influence peoples beliefs, feelings and behaviours."

Paper's client list includes brand like Piller's and U.S.-based craft brewers Trumer Pils and Bridgeport, startups like Eddy Home and Minus, and ad agencies like Co-Op and Jack Russell.