BC Hydro introduces some eccentric electrical sockets
As temperatures drop and bills rise, cheeky new creative helps get Power Smart's message across.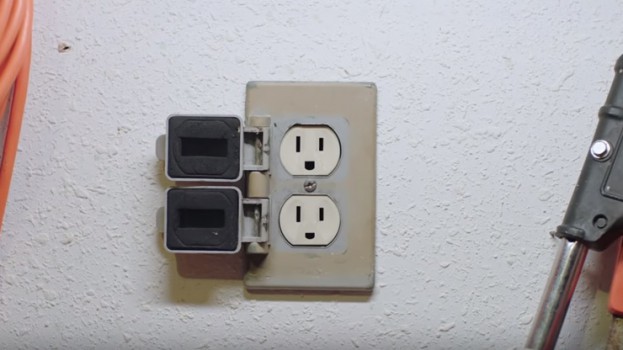 BC Hydro is giving its longtime Power Smart brand a bit of a new voice, this time through a group of cheeky and chatty electrical sockets.
The new "Smart Plugs" campaign, created by Taxi Vancouver, includes a variety of spots featuring witty talking electrical sockets delivering messages of energy conservation.
The organization's Power Smart brand has existed since 1989 and has high brand recognition in British Columbia, says Cynthia Dyson, director of corporate and marketing communications at BC Hydro.
The brand's marketing has always had a humorous tone, such as its "Offtober" campaign from a couple of years ago, or its nod to cat videos in 2016, which Dyson says has helped its energy conservation messages stand out to everyone from kids to seniors.
"We're certainly shifting how we think about Power Smart," she says. While it's traditionally been more geared toward energy and money saving, this time around, the message is largely about energy management, especially as more smart home devices and electric vehicles hit the market. Specifically, the campaign goal is to drive consumers online to Power Smart's resources and to monitor their energy use through BC Hydro's website.
The campaign is geared largely towards consumers making the household purchasing decisions (mainly the the 30-to-55 demographic, with homeowners in mind).
"This is our biggest brand building opportunity of the year," Dyson adds of the timing. Heading into the colder weather months, BC Hydro puts more emphasis on energy management, including driving consumers to local retailers who sell products like energy-efficient lightbulbs.
The new "Smart Plugs" ads will run across TV, social media, digital and cinema, with Media Experts on media.