Samsung takes its AI helper beyond the smartphone
The Bixby personal assistant gets a relaunch that focuses on bringing it to more connected devices and partners.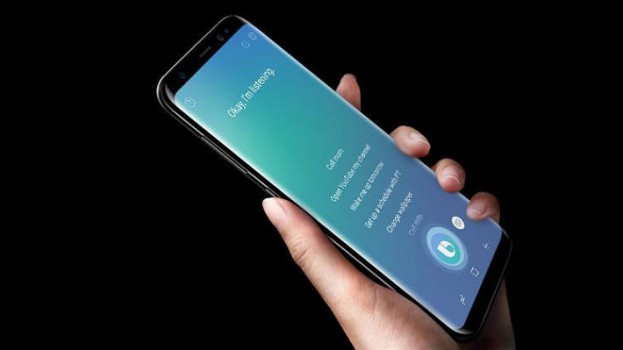 Just months after releasing Bixby, Samsung has announced the second generation version of the personal assistant with a greater focus on bringing it out of the phone and into the rest of your home.

At Samsung's developer conference yesterday, the company billed "Bixby 2.0″ as a reinvention of the platform.

On top of touting the features that have become expected of personal assistants – being cloud-based, offering natural language processing, learning and personalizing its service to users – Samsung revealed that Bixby would soon be available for any connected device or appliance, from TVs to refrigerators.

The first iteration of Bixby was launched in Korea in March on Samsung Galaxy S8 phones, and moved to more markets and Android-powered devices in the following months. However, it was found to be ineffective when compared to Google Assistant or Apple's Siri. Several design issues – such as a button on the phones that frequently triggered Bixby accidentally or it being spread between three different apps – caused more frustration than convenience.

Samsung has not go into detail about how Bixby's current capabilities would be improved upon. Instead, it's focusing on how the new approach would allow Bixby to be a hub for all connected devices.

It also pointed out how the approach would allow developers to bring their services to new devices as they become available much faster than they would have in the past, as the existing Bixby integration would eliminate the need for reinventing their service for each new device.

The move to focus on more than phones looks to put Samsung into even more direct competition with Amazon's Alexa and Google Assistant, which power the Echo and Google Home, respectively. While Bixby has not been as warmly received as the other personal assistants, Samsung has a number of existing smart home appliances and devices the could be integrated with Bixby out of the box.

The company will ship Bixby on Samsung TVs in the U.S. and Korea next year, but the company has smart speakers, fridges and other appliances that it has hinted will have Bixby integration in the future.

Samsung also released a beta version of the developer's kit for the new Bixby, bringing it up to speed with third party integration options offered by Amazon and Google. In its announcement, the company placed particular emphasis on the importance of working with outside developers and other partners.

Samsung said it will reveal multiple revenue models through which partners could "maximize business opportunities" in the world of the connected home in the near future.