How CPG Brands Can Win with Retailers
Disruption is happening on both sides of the shopping aisle.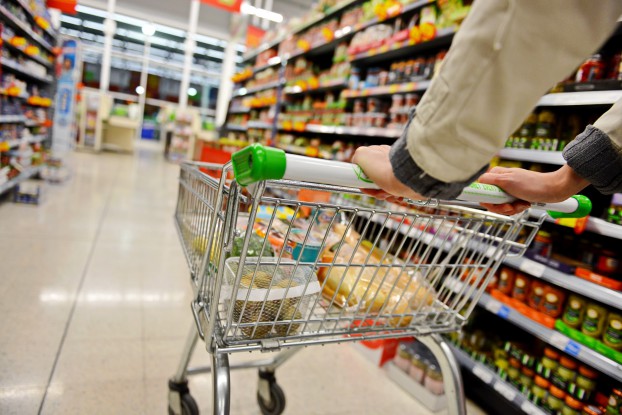 By Courtney Steeves, Vice President – Data Solutions, Epsilon
While overall retail spending continues to grow, retail bankruptcies and the closure of physical stores are happening at a record pace. Amazon's acquisition of Whole Foods and Metro's acquisition of Jean Coutu are creating newflavoursof retail.
On the other side of the aisle, consumer packaged goods (CPG) manufacturers are contending with the rise of small, nimble, direct-to-consumer startups like Harry's, Birchbox and Warby Parker. Consider the fact that P&G lost 12 percent of the men's razor and blade industry last year, as startup Dollar Shave Club claimed 5 percent of the market. While consolidation is the name of the game for retail, fragmentation is causing disruption within CPG.
At the root of all this change is the simple yet complicated truth that consumers today shop differently than they used to. Eighty percent of Canadians shopped online in the past year, and nearly 40% spent half (or more) of their total purchases online vs. in-store.
Preference for online is growing, and it's no longer intuitive where people shop for particular items. For some, grocery shopping means going to the store; for others, it's clicking-and-collecting from Loblaws, buying organic produce from Amazon or doing home meal delivery through Goodfood. The options for consumers have proliferated, and retailers and CPG manufacturers alike need to ensure that they stay top of mind.
A retailer can easily determine who is buying their products by analyzing their customer data. It's much trickier to get at why and how people shop, but those are the important questions that when answered can influence shopping behaviour.
This is a gap for many retailers yet key for them to navigate through the disruption. If CPG brands can tell retailers what they don't know when it comes to why and how people shop, they'll make themselves indispensable.
Understand Your Shopper
Shopper research is the key to answering those tough questions. Here are some strategies CPG brands can implement to maximize the impact of their shopper marketing research:
Qualify respondents based on their shopping behaviour. Respondents must have shopped at the particular retailer for your brand, but also consider if your study would benefit from including those who bought in category but not your brand.
Research by retailer. Create the most impact with your retailer and build the most credibility for your results by conducting research by retailer. Having results for your brand's shoppers at a particular retailer will pique that retailer's interest. In addition, be sure to include the largest retailer partners for your brand. You may be able to aggregate smaller retailers into a group (e.g. independents) and don't forget the emerging retailers where your brand is starting to gain ground.
Uncover unique motivators. What do your brand's shoppers like about the store they buy your brand at most often? This might be slightly different from what the retailer "knows" for most of their shoppers. If you can uncover some strong and/or unique likes and motivations for your shoppers, you have a platform for developing a unique and powerful promotion. Also, by correlating spend against motivator for a trip, you can identify what has the highest positive correlations with high spending to answer the 'why'.
Solicit feedback on the customer experience. Does your brand's shopper tend to interact with store personnel? If so, what makes it a positive (or negative) experience? Did the shopper interact with any in-store promotions or displays on their most recent visit? These are insights that help uncover what your brand's shoppers are seeking from an in-store experience. For a special boost, show some point of sale material or a flyer from the retailer to respondents to gain offer specific feedback.
Show the importance of your shoppers to the retailer. Does buying your brand build frequency? Is your brand an add-on that builds transaction dollar value or is it the main driver of the purchase visit? Is it part of a stock-up or a quick fill-in trip? Is it planned or impulse? You need to convey your brand's role in shopper missions and why it's essential.
Turn Insights into Action

Research is a competitive advantage, but you need to be able to bring the findings to life. What are the next steps after conducting retailer-specific custom research?

Once you understand your shopper, use an acquisition source like the Shopper's Voice® database to find your high-value shoppers and communicate with them immediately. Develop a messaging strategy for each shopper segment that speaks to their unique purchase motivators and focus spend on your most valuable consumers.

Once you've found your target audience, deliver 1:1 touches across channels for multichannel impact. Even if your audience doesn't act right away, continued promotions still work in your favour to keep your brand relevant and top-of-mind. One example is to send a targeted email communication to your most valuable consumers, perhaps directing them to a promotion at a specific retailer. For those who do not open the email, send them a direct mail piece with similar messaging. This tactic increases frequency cost-effectively by reserving the more expensive channel of direct mail for those consumers who did not respond to the initial communication.

As a case in point, Epsilon® and our digital media arm Conversant® developed a cross-channel program using email and digital display for a leading CPG brand. Households that were exposed to both channels (vs. only one channel) contributed to the greatest impact on sales, driving nearly 40% of the incremental lift.

Measure the Impact

Finally, measure the impact. Remember that impact is more than purchase. Offer recall and satisfaction, purchase intent, likelihood to recommend and brand engagement are all important metrics. Optimization is a continuous process.

While consumers shop differently today, the formula for CPG brands to see success is still rooted in gaining actionable consumer insights through data-driven approaches like shopper marketing research. By optimizing your efforts to understand what motivates consumers to buy (or not buy) you will make yourself an indispensable partner in the shopping aisle.

Epsilon's shopper marketing solutions can help you win with retailers. To learn more, reach out to Courtney Steeves, Vice President – Data Solutions, Epsilon.