Holiday spending expected to rise
But value remains the most important influence on purchase behaviour, according to a PwC report.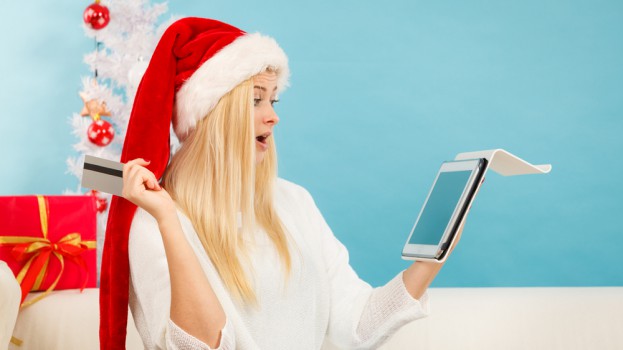 The vast majority of Canadians plan to spend the same or more compared to last year in the upcoming holiday season, a report from PwC predicts.

PwC's 2017 Canadian Holiday Outlook was compiled based on a national survey of 1,000 Canadians representative of the total population.

Only 15% of Canadians plan to spend less than last year, with 53% planning to spend the same and 27% planning to spend more. Fifty percent of Canadians believe that prices this year will increase, with 40% saying they think prices will stay the same.

The average amount spend is expected to be $1,503 per consumer. The biggest portion of that spending (45%) is actually expected to be devoted to travel, with 41% going to gifts and 14% going to towards entertainment.

Among their gift options this holiday season, 50% expect to purchase a gift card, with 49% expecting to purchase fashion or apparel, 36% planning to buy toys and 30% planning to buy personal electronics or alcohol. The least popular gift items this year appear to be home electronics and travel, with only 16% saying they plan to spend in each category.

The biggest factor in determining purchase decisions over the holidays, as it has been in past years, is price, according to 62% of respondents. That was followed by deals or promotions (37%) and free shipping options (35%). The factors with the least impact were trust in the brand or retailer and an easy return policy, both at 18%.

Canadians plan to do about 62% of their holiday shopping in stores this year. Local and independent retailers are increasingly popular, with 58% of respondents planning to shop at those destinations.

For those who do plan to do online shopping, Amazon is an overwhelming favourite, with 77% of respondents saying they plan to do at least some of their shopping there. The remaining favourites were e-commerce platforms operated by traditional retailers: Best Buy (30%), Walmart (26%), Indigo (21%) and Canadian Tire (19%) can all expect to see high online shopping traffic this year.

What's more, those who plan to shop in both online and physical environments are expected to spend more on average ($1,622) than those who only shop online ($1,418) or in-store ($1,218), driving home the importance of an omnichannel retail strategy.

The report also points out that free delivery is expected by consumers, and is no longer seen as a perk. That means the importance of delivery times has become more important. Nearly half of Canadians (49%) say that three to five business days is an acceptable amount of time for shipping. Only 20% said they'd be willing to wait a week or more, with 30% expecting deliveries in two days or less.