Mindset Matters – Strong flyer content varies by customer, format, and timing
New research from BrandSpark International uncovers the profiles of four exclusive shopper segments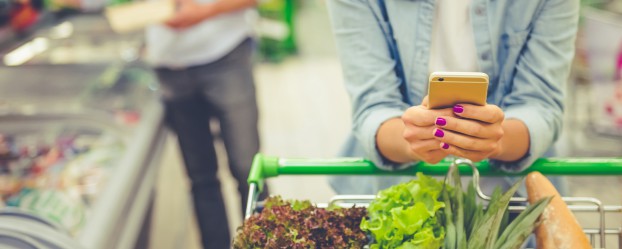 Canadians love their flyers. This isn't news. In fact, 9 in 10 Canadians check some form of flyer or coupon before they hit the stores. It's easy to assume that everyone who uses flyers and coupons are driven by the same simple desire: to save money, but a new research report by BrandSpark International in collaboration with Metroland Media, called A Consumer's Path to Savings: The Role of Flyers in Today's Digital Worldreveals that it's a bit more complicated than that.
While saving money is important, many Canadians consider flyers a source of inspiration as much as they are a source of information. In fact, according to the study, 21% of all flyer and coupon users are "Inspired" shoppers who often look through flyers for new products, ideas and information, and often read flyers for sheer enjoyment.
"Our study analyzed the mindset and shopping motivations of Canadian shoppers and uncovered key insights that would help retailers and CPG brands better target and engage their customers along the path to purchase," said Mark Baltazar, EVP and Partner at BrandSpark International, who authored the report in partnership with Metroland Media.
"Inspired shoppers are one of the four exclusive consumer segments identified in our research," added Baltazar. "As with most Canadians, saving money is important to this type of shopper, but what sets Inspired shoppers apart is their willingness to pay more for better quality products that are more suited to their needs."
Other segments identified in the study include:
Engaged: Engaged shoppers are "shopaholics" – utilizing all sources of information to save money and find the newest products. These are savvy shoppers that are comfortable using both printed flyers as well as the latest technology and apps to get an "edge" while shopping, and have no problem visiting multiple stores and spending extra time to get the best value wherever they can find it.
Deal-Seeking: Driven by their need to save money, Deal Seekers target stores and products that will help them stay within a predetermined budget – whether the need comes from lower discretionary income, or a desire to be a "smart shopper." Flyers and coupons are the means by which they find deals and create a shopping list to prevent impulse buying.
Utilitarian: Utilitarians are shoppers with little time and attention, and who view shopping largely as a task. While deals and saving money are valued, they are secondary priorities to making shopping trips as fast and simple as possible. They use flyers as a tool to build their shopping list as they search for nearby stores that carry the products they need.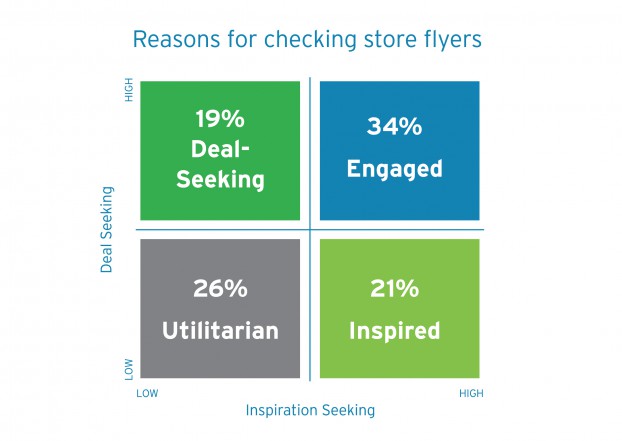 Respondents were segmented into four behavioural groups, based on their attitudes and habits when using flyers and coupons.
"While flyers and coupons are often targeted to meet the needs of the 'Deal-Seeking' shopper, our research indicates that Engaged and Inspired shoppers are the most frequent shoppers across multiple categories, so there is a real opportunity for marketers to integrate more inspirational content into flyers to appeal to these high-spending customers," said Lisa Orpen, Vice-President of National & Multi-Market Sales at Metroland Media.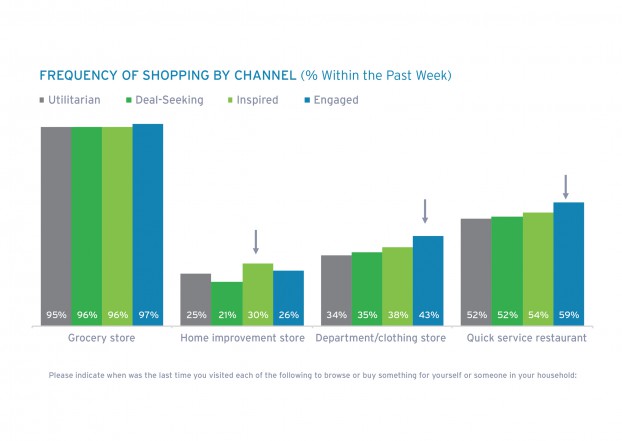 'Engaged' and 'Inspired' respondents were found to be the most frequent shoppers across multiple categories studied.

At the same time, brands should also continue to consider how these needs, and the value they can provide, still hinge on the format in which it is offered. The study revealed that when seeking inspiration, printed flyers are typically at the top of the media hit-list. But when shoppers are looking to compare prices, flyer apps and aggregated sites such as Save.ca, viewed on mobile devices are often the format of choice.

"The key takeaway from our study is that it's not enough to target your customers by format," added Orpen. "An effective flyer or coupon program utilizes a variety of formats with content targeted to the customer depending on where they are along the path to savings."

To access the Consumer's Path to Savings: The Role of Flyers in Today's Digital World full report, visit: metroland.com/path-to-savings