Amazon makes Black Friday an AR affair
An ARKit update to the online retailer's free app puts a selection of products in your home.
Amazon doesn't have big box stores for bargain hunters to crash through on Black Friday, but it is trying to vie for attention ahead of the biggest shopping day in the U.S. with a new AR integration for its Countdown to Black Friday event.
Amazon's free iOS app now includes an ARKit function called AR View that allows users to browse its  products on their iPhone and place them via augmented reality into their homes.
Want to see how that ugly porcelain fish sculpture will look on your shelf? Tap it into AR View and see how it looks.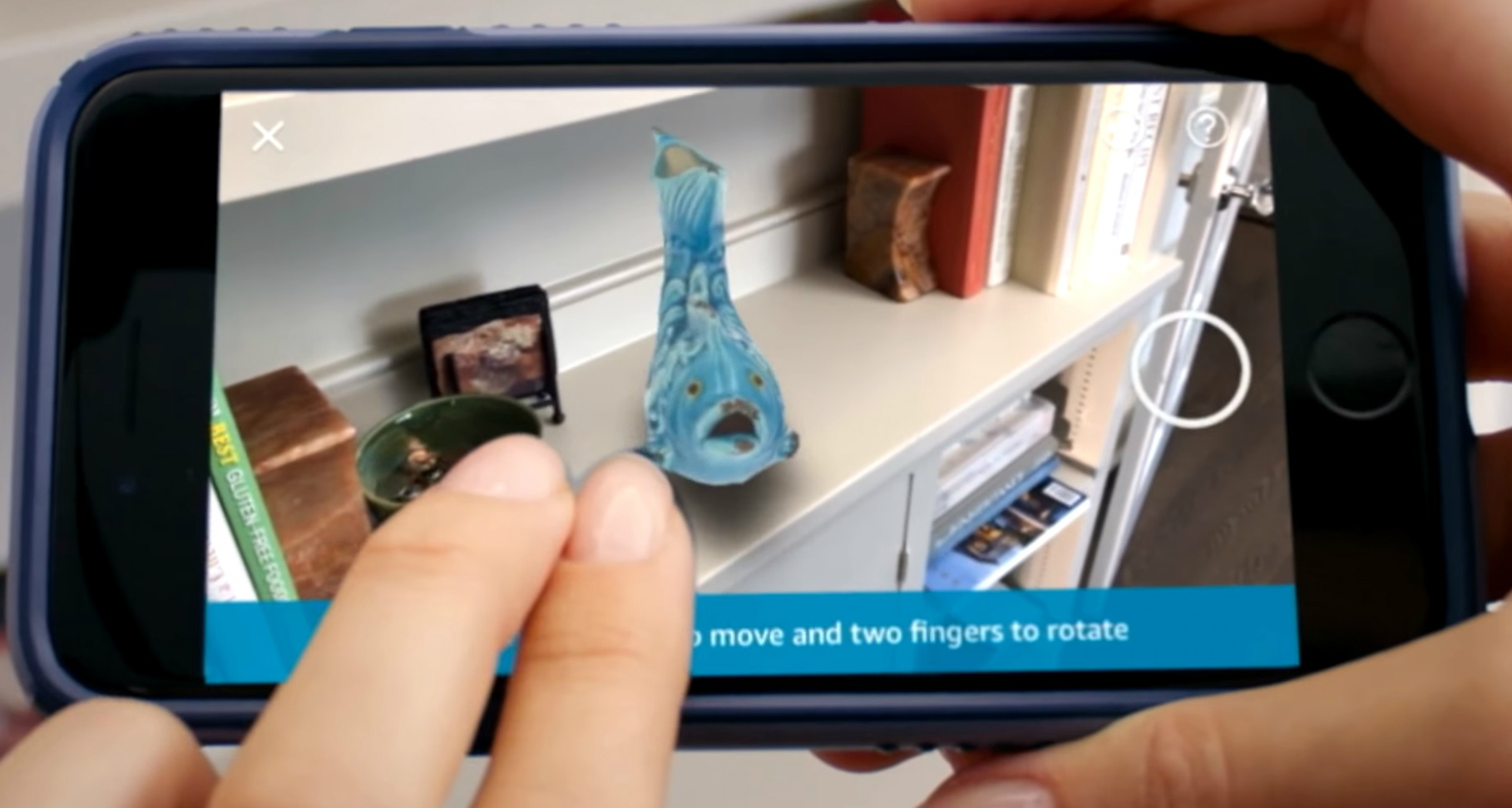 The interface lets users turn the selected objects 360 degrees and seems to provide a detailed enough view to let people get quite close to their digital representation. Amazon says "thousands" of its products are viewable this way, although one reviewer is skeptical of that volume.

Apple's ARKit has been popping up in plenty of marketing-related stories since its debut in September. Some brands are using the tech to tell stories, but retailers are taking a more functional service route. IKEA, for example, launched an app called Place similar in function to Amazon's back in September that projects its Poangs (and its other furniture products) into homes.