Microsoft bets on B.C.'s mixed reality community
The company adds to its AR and VR teams in Vancouver and invests in the next generation of developers.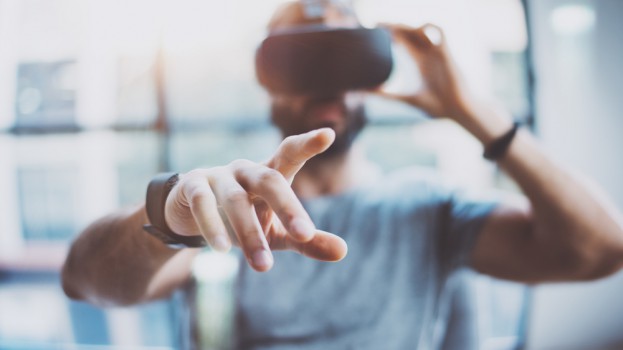 Microsoft has made a number of announcements that not only aim to enhance its own AR and VR expertise, but increases British Columbia's talent pool in the field.

The company announced Wednesday that it would add 50 new jobs related to augmented and virtual reality to its office in Vancouver. That office currently houses the Bigpark team, which develops experiences for Windows-powered devices, including the Hololens virtual reality headset.

In addition to bolstering its internal talent, Microsoft also announced a pair of initiatives that aim to improve the talent pool in British Columbia as a whole. First, it will be working with the British Columbia Institute of Technology to develop a circulum and degree program for mixed reality.

Second, it will pilot its Technology Education and Literacy in School (TEALS) program in the province's high schools. To address the lack of teachers with a strong computer science background, TEALS brings computer science professionals to co-teach with classroom teachers.

This will be the first time TEALS is expanded outside of the U.S., and it is currently in the process of deciding which British Columbia school will be the first to run the program.

"Vancouver is becoming a world-class hub for mixed reality and digital innovation," Microsoft president Brad Smith said during the Business Council of British Columbia's Business Summit. "By continuing to partner with British Columbia's business and education community, we're excited to play a part in helping British Columbians enter the growing technology workforce. Students in Vancouver will become leaders in this next wave of innovation that reinvents how we work, learn and play."

While Montreal, Toronto and Edmonton are all competing to be considered Canada's AI hub following the establishment of high-profile incubators, research centres and AI divisions of major tech companies, British Columbia is quickly becoming a hotbed for the country's AR and VR developers.

Earlier this month, the BC Tech Association launched The Cube, a 6,000-square-foot working space and research hub dedicated to different forms of mixed reality in Vancouver. Entrepreneurs, developers and those in enterprise-side tech roles that have memberships to The Cube also have access to workshops, training and mentorship programs.

Microsoft itself is no stranger to getting in on the ground floor of emerging tech hotspots in Canada. While Montreal's status as an AI leader is now well known, the company was the first investor in the city's Element AI incubator and acquired deep learning startup Maluuba to give its AI research group a base in the Canadian market.