Retail sales continue positive momentum
Ongoing growth could be leading to a banner year for many categories.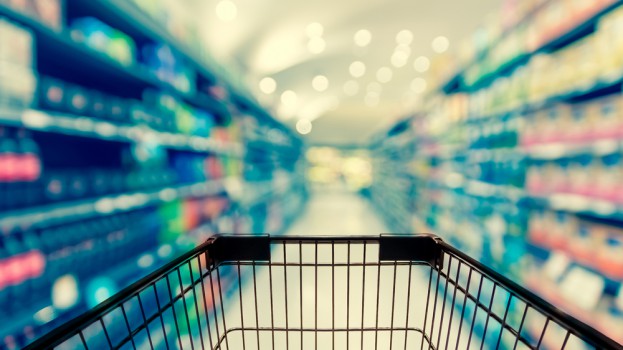 Canadian retail sales continue to grow and could be on their way to a landmark year, according to the latest analysis of Statistics Canada data by Ed Strapegiel.

Retail sales were up 7.3% year-over-year in October, and 7% for the year-to-date. Strapegiel notes that signs point to these rates staying steady through the end of 2017, which would make it "one of the strongest years for Canadian retail in recent memory."

While retail sales growth was strong overall, certain sectors – like food and drug stores – have been grappling with mixed results. While health and personal care and specialty food retailers both saw sales growth of 7.6% and 7.8%, respectively, grocery store sales were down by 2.1%. Year-to-date grocery sales growth sit at a lackluster 1%.

Sales in the merchandise sector grew 6.3% in October, driven by ongoing strength in building material and garden (18.3%) and electronics and appliances (10.1%), as well as a 5.7% growth in general merchandise and department stores.

But while all merchandise categories are still showing positive sales growth for the year-to-date, certain types of stores saw a downturn in October. Shoe store sales shrunk by 6.8%, jewelry, luggage and leather goods by 1.3%, home furnishings by 1% and sports, hobby, books and music stores by 0.3%.

However, Strapegiel notes that the merchandise sector's 6.1% 12-month growth trend and 7.1% three-month growth trend are above historical norms and point to a potential 10-year high in the sector if that momentum continues through the holiday season.

The biggest driver of retail sales growth continues to be the automotive category. Sales at car dealerships were up 16.9% in October (10.4% for the year-to-date) and 7.7% at parts and accessories stores (7.1% for the year-to-date). Gas sales remain strong at 7.7% in October and 12.8% for the year-to-date.

Year-to-date e-commerce sales grew by 35.5% compared to a year ago, currently representing 2.5% of total retail sales in Canada.

Every province saw sales grow by at least 5% in October, with the biggest gains in British Columbia (11.1%), New Brunswick (11%), Newfoundland and Labrador (8.6%), Prince Edward Island (8.2%) and Alberta (8%).