Business leaders split about impact of innovation: study
From automation to AR, there was little consensus about how tech will affect the way we work.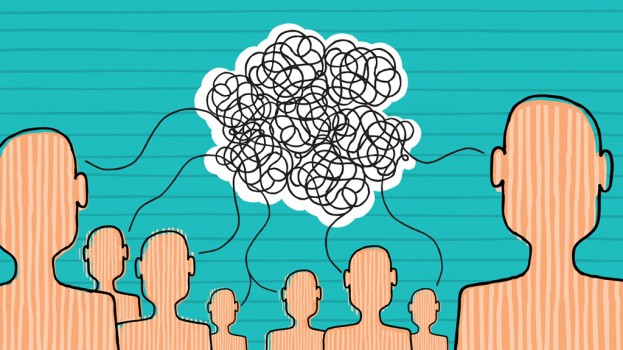 Business leaders from around the globe are having a hard time agreeing about exactly how the push for digital transformation will impact their companies, according to a new report from Dell.

Commissioned by Dell and conducted by Vanson Bourne, the survey polled 3,800 business leaders from mid- to large-sized businesses  across the globe on the role of technology in their business and what they expect the effects of innovation to be over the next 10 to 15 years.

Responses on a number of "agree or disagree" format questions offered no clear consensus, with few responses differing by more than 10%.

There was clean 50/50 split on whether automated systems will free up time, if executives had a clear vision of their industry for the next 15 years and if business need clear protocols to handle tasks if autonomous machines fail. Only 49% agreed we'll be more productive by collaborating more, 46% agreed that we'll use AR to learn on the job, 45% said computers needed the ability to decipher "good" and "bad" commands, and only 43% believed smart machines will connect us to highly personalized goods and services in our day-to-day lives.

Among the agree/disagree questions, there were only two that yielded responses differing by more than 10% in margin. The first was if technology will connect the right person to the right task, at the right time, where 59% disagreed. The other provided a slightly more clear response: 82% said they expect humans and machines will be working as integrated teams within the next five years, compared to 26% who say their workforces are already working that way.

While only 42% said we'll have more job satisfaction by offloading tasks to machines, the most common tasks pegged for being handed off were inventory management, financial administrative work, troubleshooting and supply chain management.

The main barriers to digital transformation the respondents identified were the lack of a digital vision and strategy, the lack of a prepared workforce and the constraints of existing technology options.

The report also asked respondents what they believed would be the best advice to drive digital transformation. Among the answers were tasking senior leaders with spearheading digital change (85%), aligning compensation, training and KPIs to digital goals and strategy (85%), teaching all employees how to code or understand software development (79%) and automating everything and encourage customers to self-serve (74%).

Among the things business leaders expected to achieve within five years were using AI to pre-empt customer demands (81%) and delivering hyper-connected customer experiences with VR (80%). Based on the responses, IBM expects companies investing in advanced AI to more than triple within five years, while the number of companies investing in VR and AR will grow from 27% to 78%.