CASSIES Bronze: NFLD takes charge on power waste
Newfoundland Power and M5 won a medal in Sustained Success for helping Canadians take back stolen energy from their homes.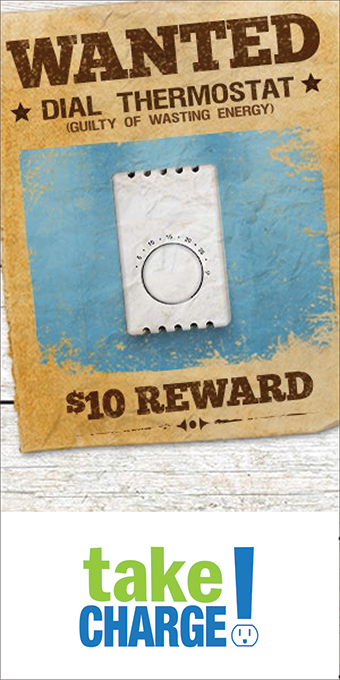 This article appears in the March 2018 issue of strategy.
+ Bronze: Sustained Success
Newfoundland Power's takeCHARGE promotes electricity efficiency and conservation. Programmable thermostats help consumers decrease their power consumption, but they were being outsold by the less efficient manual dial thermostats. These systems are like thieves in a person's home, stealing their energy and money.
Launched in September 2014, an integrated campaign ran across TV, radio, social and digital media. Commercials, by M5 Marketing Communications, showed the thermostat's location on the wall as if it was a crime scene, while digital and print "wanted" posters offered a reward to those who turn in their dials. Meanwhile, on radio, APB messages rose temperatures even higher, helping the consumer understand the current loss and potential savings.
Results
There was a 103% increase in people registered to the programmable thermostat rebate program between 2013 and 2016, which led to a 112% increase in energy savings.Awareness of the thermostat program increased from 39% in 2013 to 56% in 2016, with aided awareness of the takeCHARGE brand increasing from 64% to 82%.